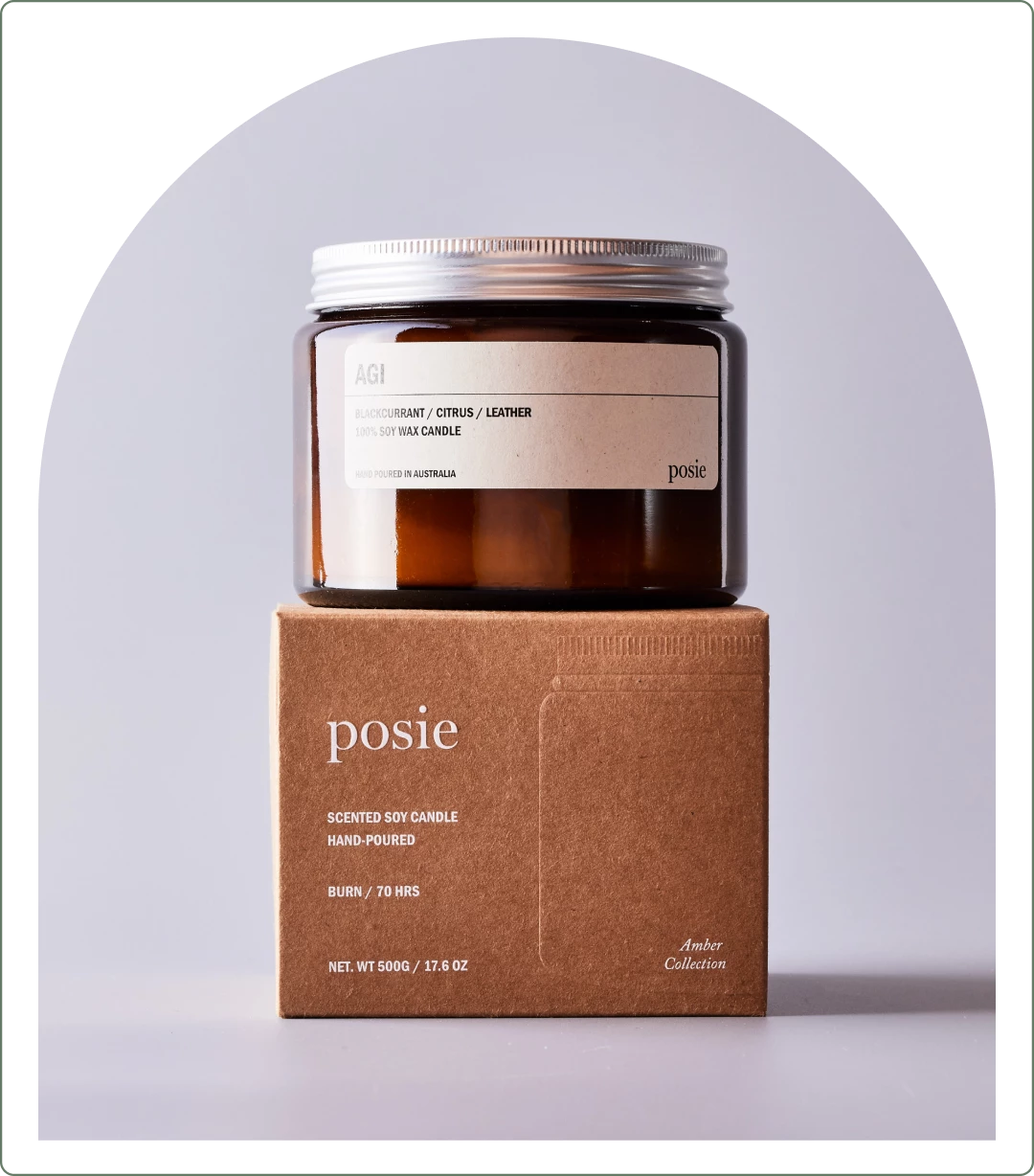 Amber Collection Agi 500g
$65.00
Agi: Blackcurrant / Citrus / Leather – Large Amber Candle 500g
A luxurious center of blackcurrant is intertwined with zesty citrus peel top notes, a subtle base of delicate rose, and hints of leather in this fragrance.
Scent tone: Rich / Sophisticated / Fresh
Natural 100% hand-poured soy wax candle set in an amber glass jar, topped with an aluminium screw top lid.

Ingredients
100% natural soy wax, premium grade phthalate free fragrance oils, essential oils, natural fibre waxed double cotton wicks.
Posie soy candles are handmade in Australia.