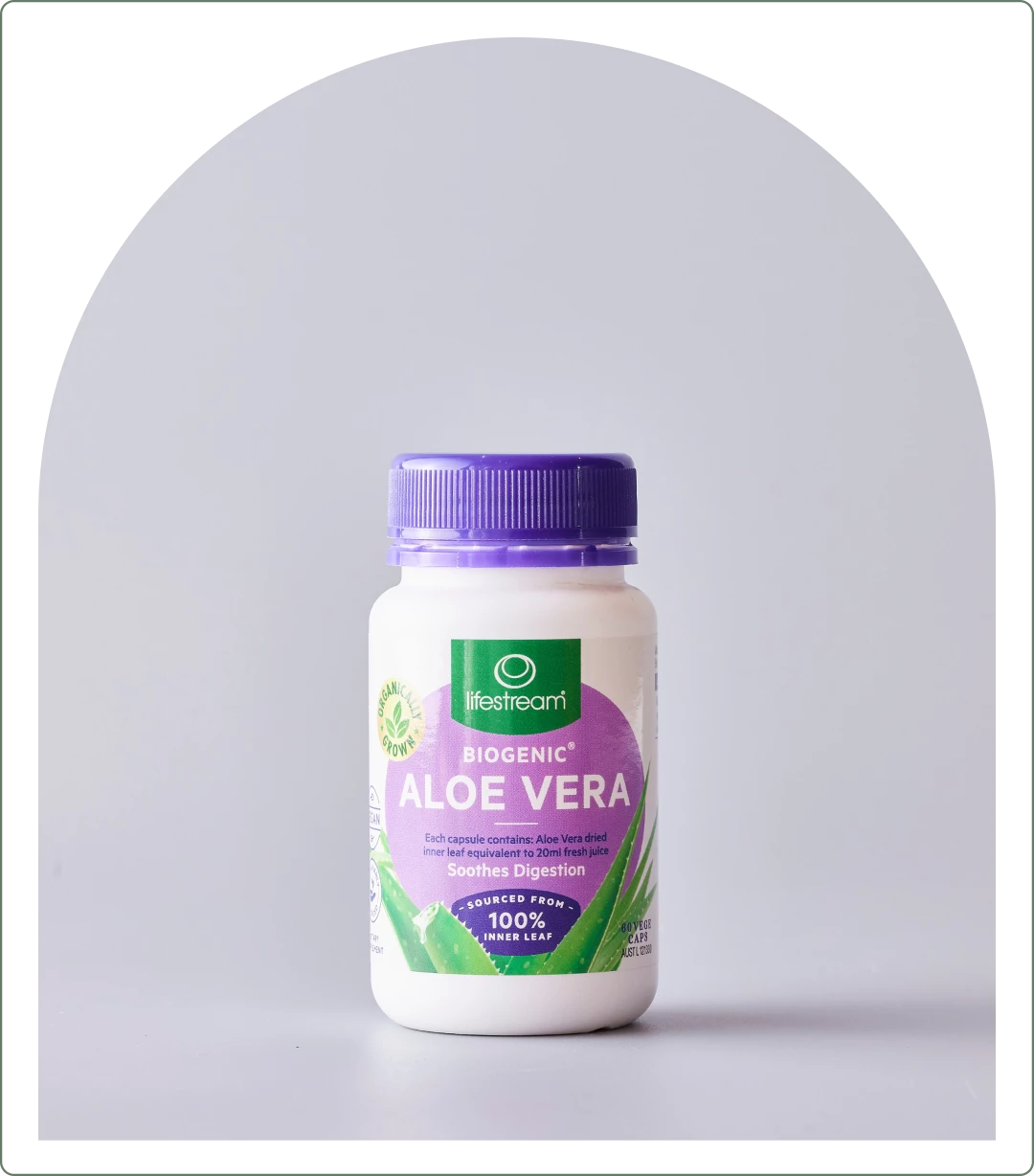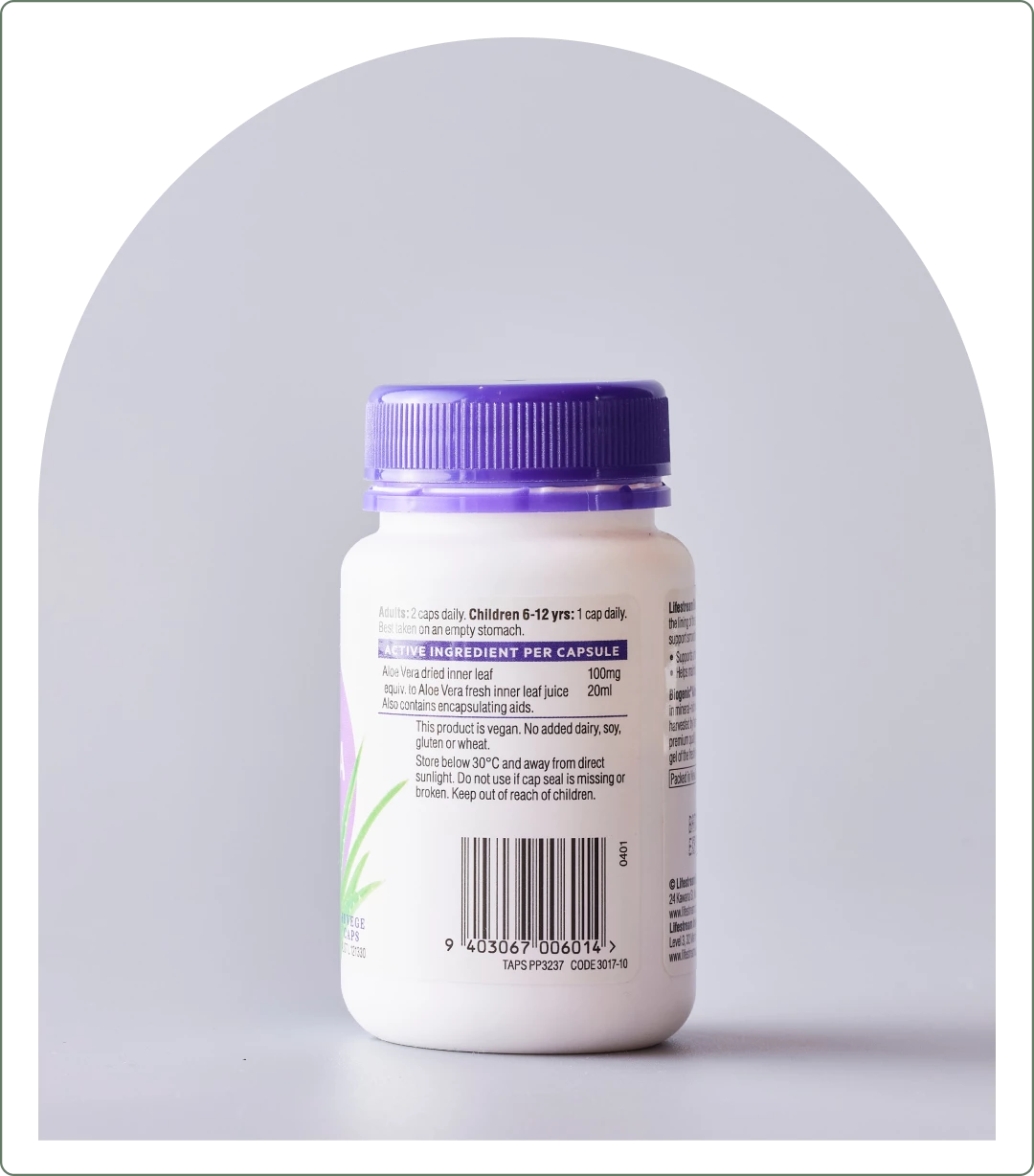 Biogenic Aloe Vera
$36.95
Lifestream's Biogenic Aloe Vera capsules consist of high-quality Aloe Vera powder extracted from the inner gel of freshly cut Aloe Vera plants. Aloe Vera can assist in calming the stomach and intestinal lining, promoting effortless and natural digestion.
These capsules are made with premium aloe vera gel and may give you the support you need for improved digestive health. Lifestream's Biogenic Aloe Vera capsules are perfect for people experiencing digestive issues, gas, bloating, irregular bowel movements, or the effects of overeating. They help to ease, relax, and promote optimal digestion.
Directions: Take 1-2 of these daily on an empty stomach
ACTIVE INGREDIENTS PER CAP: Aloe Vera dried inner leaf 100mg equiv. to Aloe Vera fresh inner leaf juice 20ml. Also contains encapsulating aids.
No added dairy, soy, gluten or wheat. Packed in New Zealand from imported ingredients.