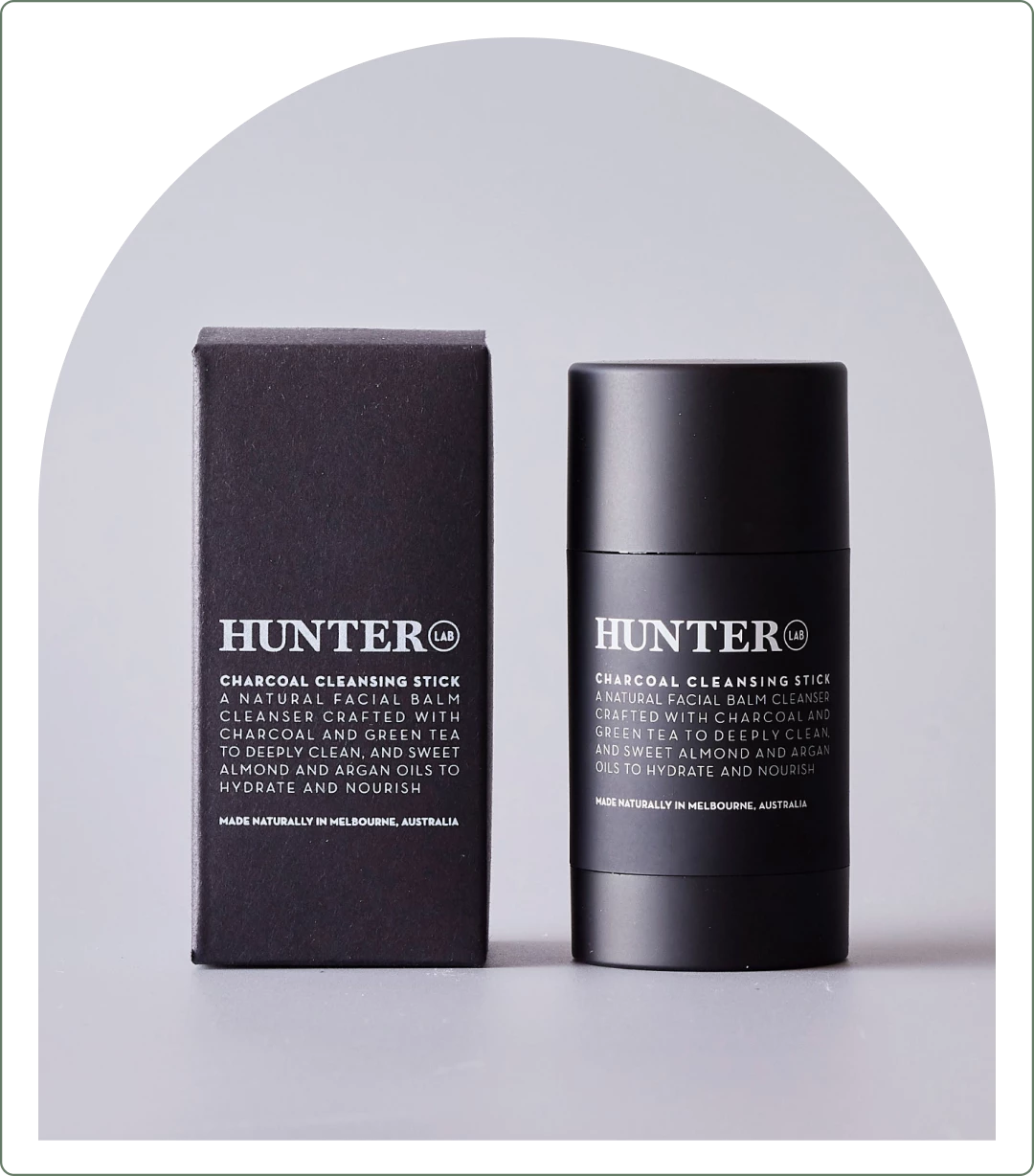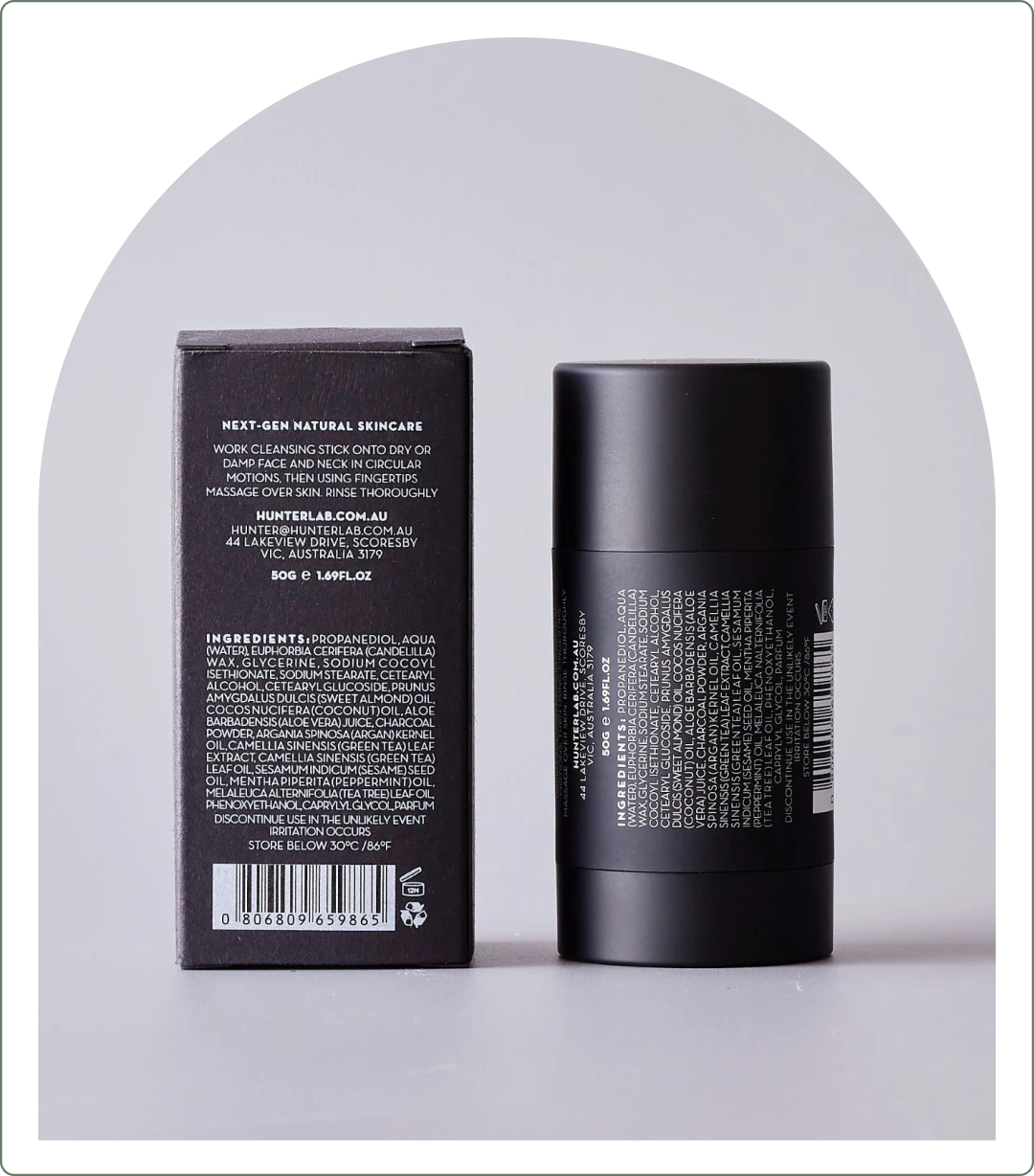 Charcoal Cleansing Stick 50g
$40.00
Crafted using natural ingredients, this charcoal stick helps to cleanse and absorb impurities from the skin. Additionally, it contains Green Tea, which protects the skin from cell damage, and a blend of Argan, Sesame, Almond, and Coconut oils, that work together to clean, soften and nourish the skin.
The Hunter Lab Charcoal Cleansing Stick has won the Best Cleanser award in the GQ Grooming Awards for both 2018 and 2019.
The cleansing balm removes build up and promotes development of new skin through deep cleansing.
The scent is a fresh combination of peppermint and aloe vera.
Directions
Use morning and night in the shower or at the basin, apply Cleansing Stick to damp face and neck in circular motions, use your fingertips to massage the balm gently into your skin,