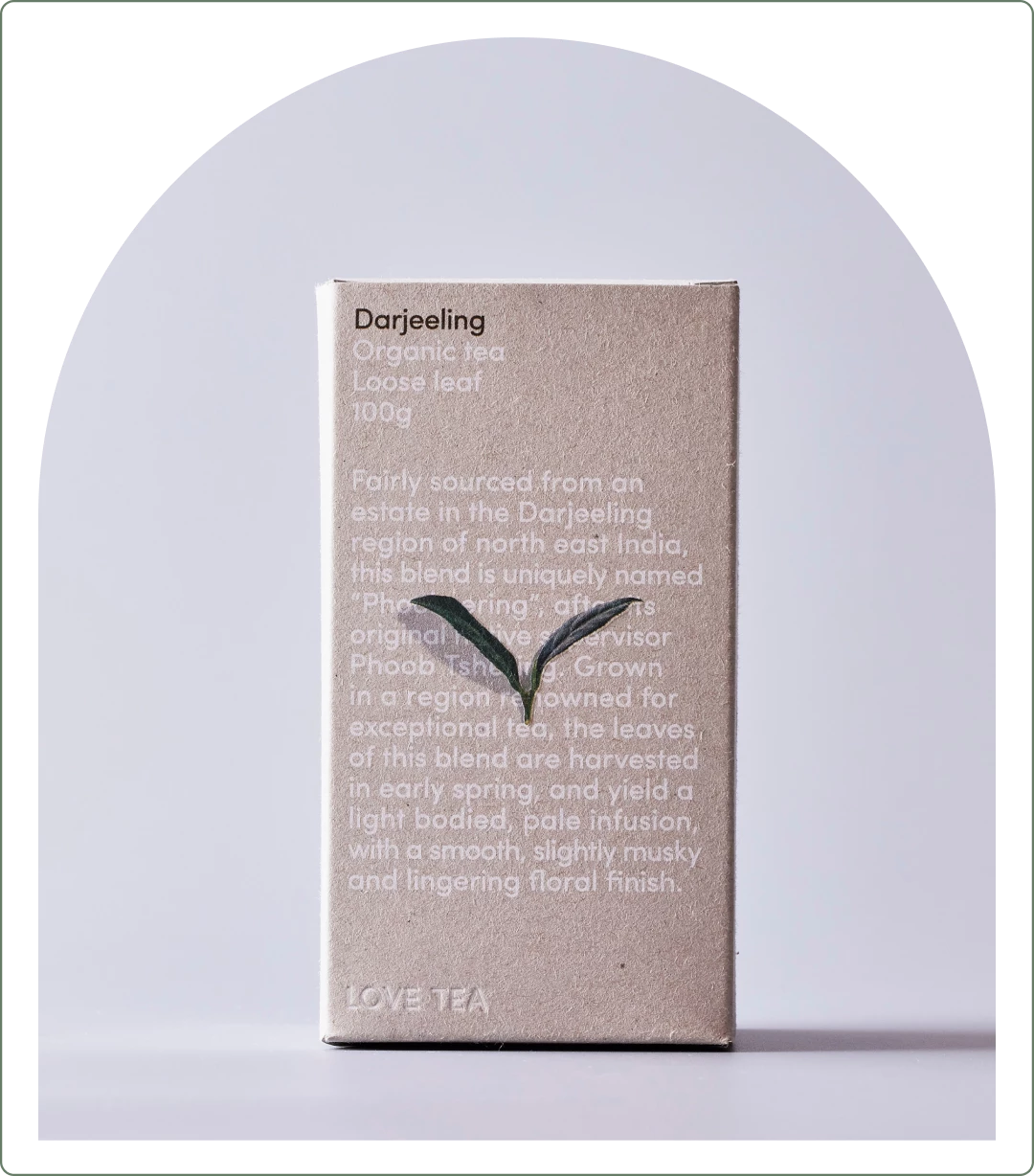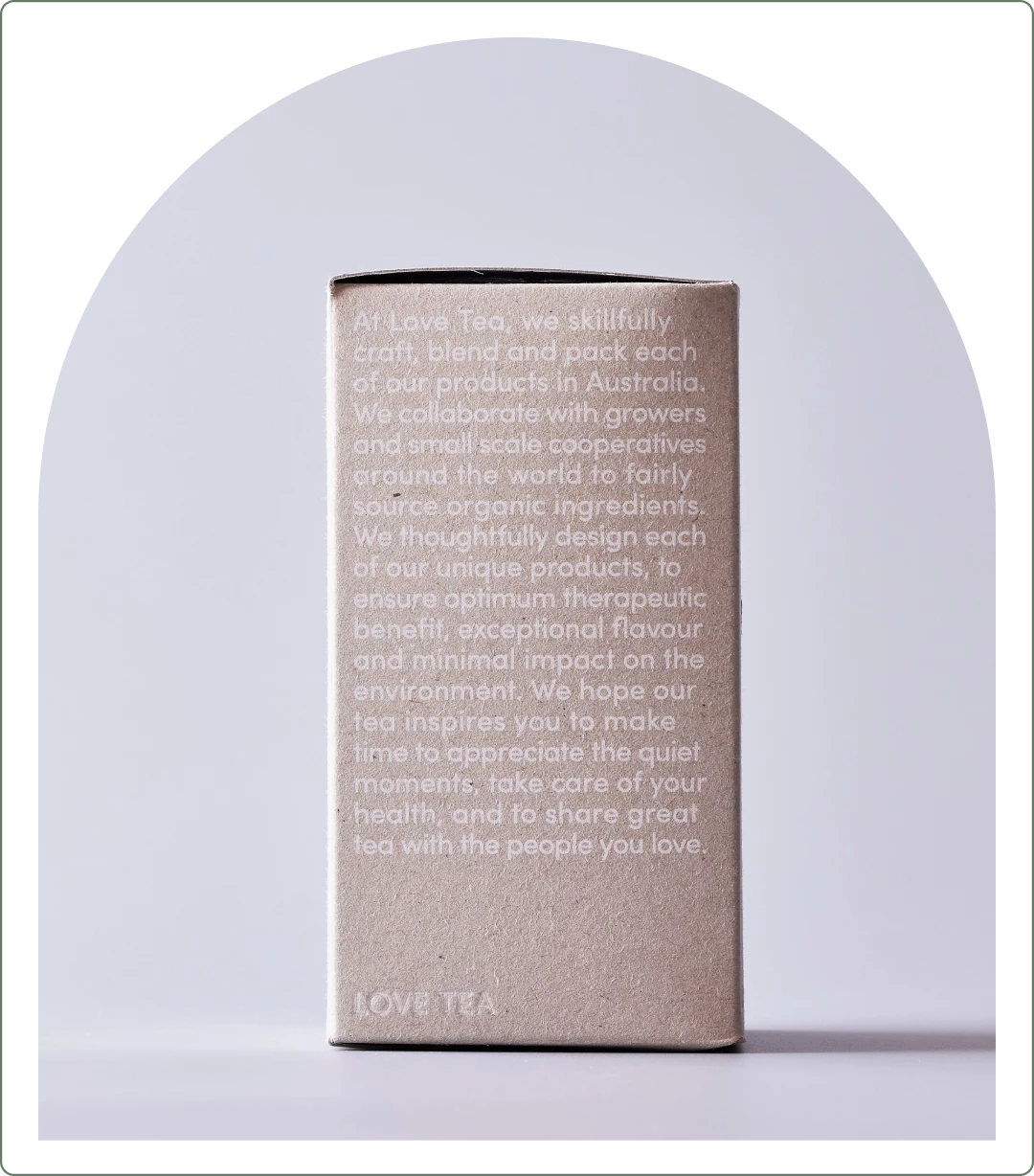 Darjeeling Loose Leaf – 100g
$25.00
This blend, named "Phoobsering", is sourced from an estate in the Darjeeling region of northeast India, with a focus on fair sourcing practices. It is named after its original native supervisor, Phoob Tshering. This region is known for producing exceptional tea, and the leaves for this blend are harvested in early spring. The resulting infusion is light-bodied, with a pale appearance and a smooth, slightly musky taste, complemented by a lingering floral finish. The Love Tea range is Certified Organic, fairly traded, completely biodegradable and hand packed in Melbourne.
Certified Organic Ingredients
Darjeeling tea (Camellia sinensis)* *Fair trade ingredients.