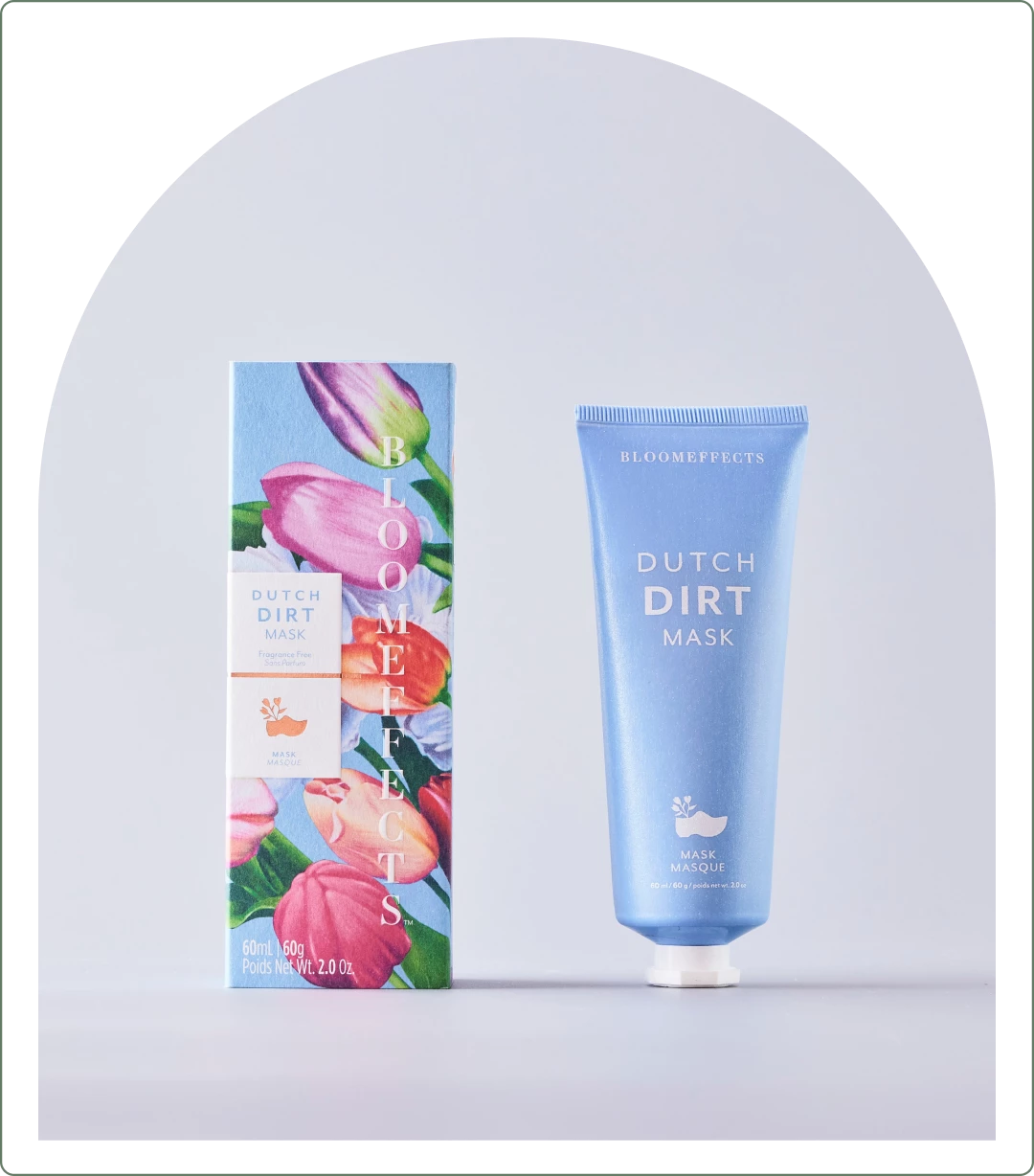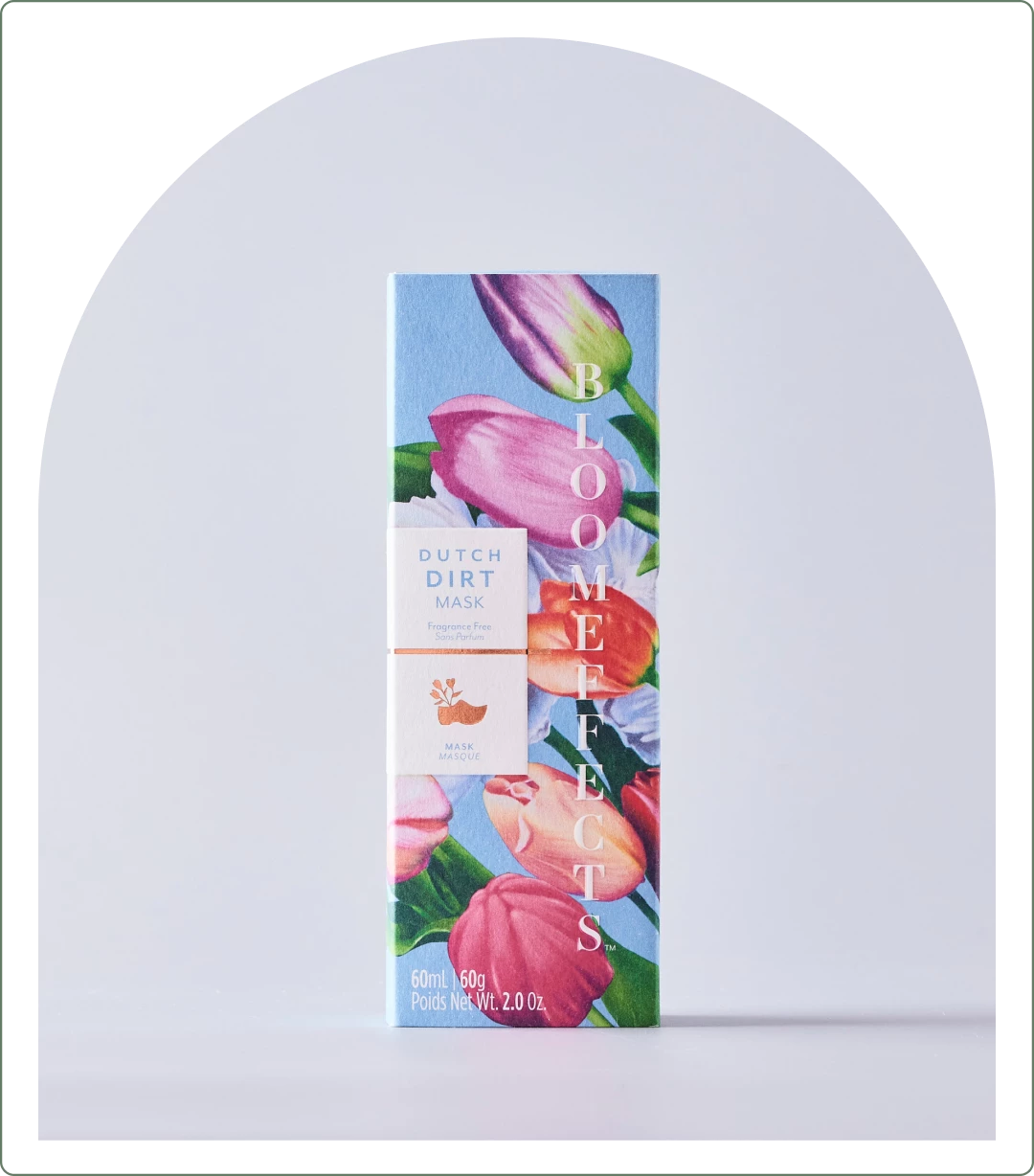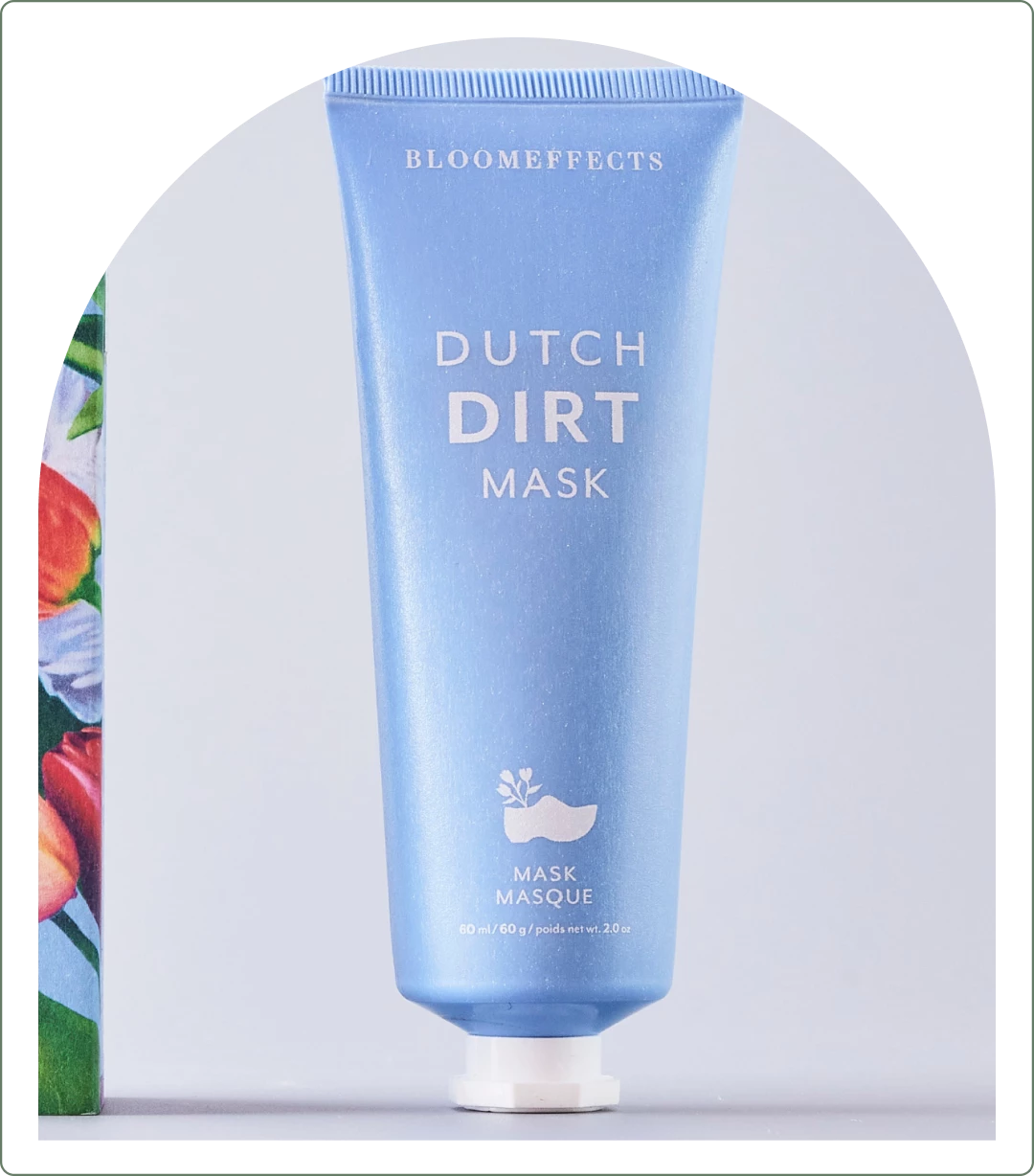 Dutch Dirt Mask
$74.00
The Bloom Effects Dutch Dirt Mask is a versatile exfoliating scrub and mask that serves multiple purposes.
It contains a variety of botanical plant extracts and fruit enzymes that help to purify and cleanse your pores, leaving your skin looking and feeling rejuvenated. This product works well if you've got skin concerns such as: dullness, uneven texture, pores.
The product features Bloom Effect's proprietary Dutch Tulip Complex, as well as natural floral and fruit enzymes, which work together to deeply exfoliate and detoxify your skin.
Directions
As an exfoliating scrub (recommended if you have sensitive skin)
Gently massage a small amount onto clean wet skin in areas you need a deep clean and detox, avoiding eye area.

Rinse with warm water and gently pat dry.

Try this in the shower for an extra convenient daily scrub.
As a mask
Apply an even layer of the mask to clean skin and avoid eye area.

Allow mask to dry and leave on for 5 – 10 minutes or until dry.

Rinse with warm water and washcloth and gently pat dry.

Use once or twice weekly for optimal results.

You may experience an initial tingling sensation upon application and drying.

Discontinue use if irritation continues to occur.