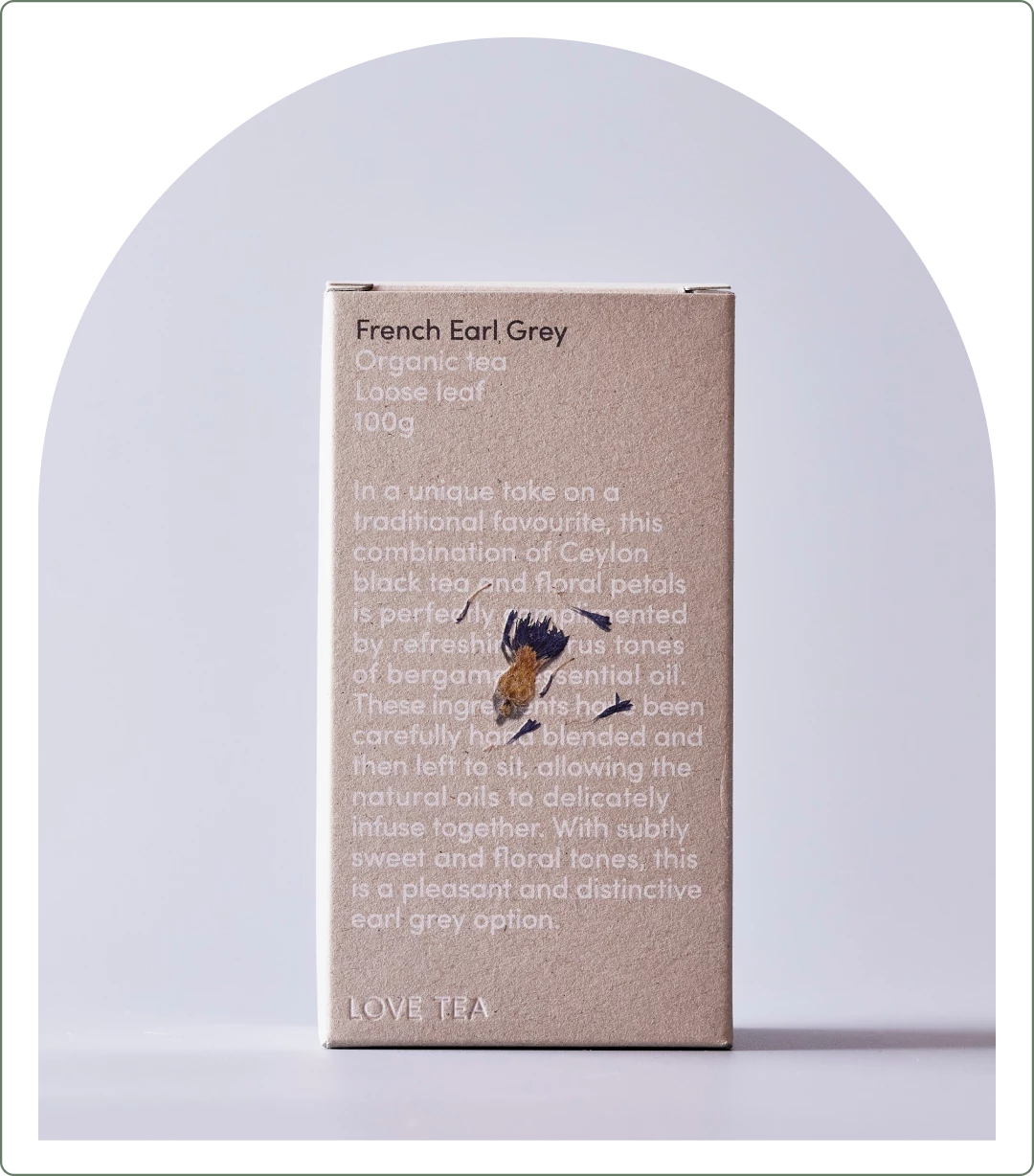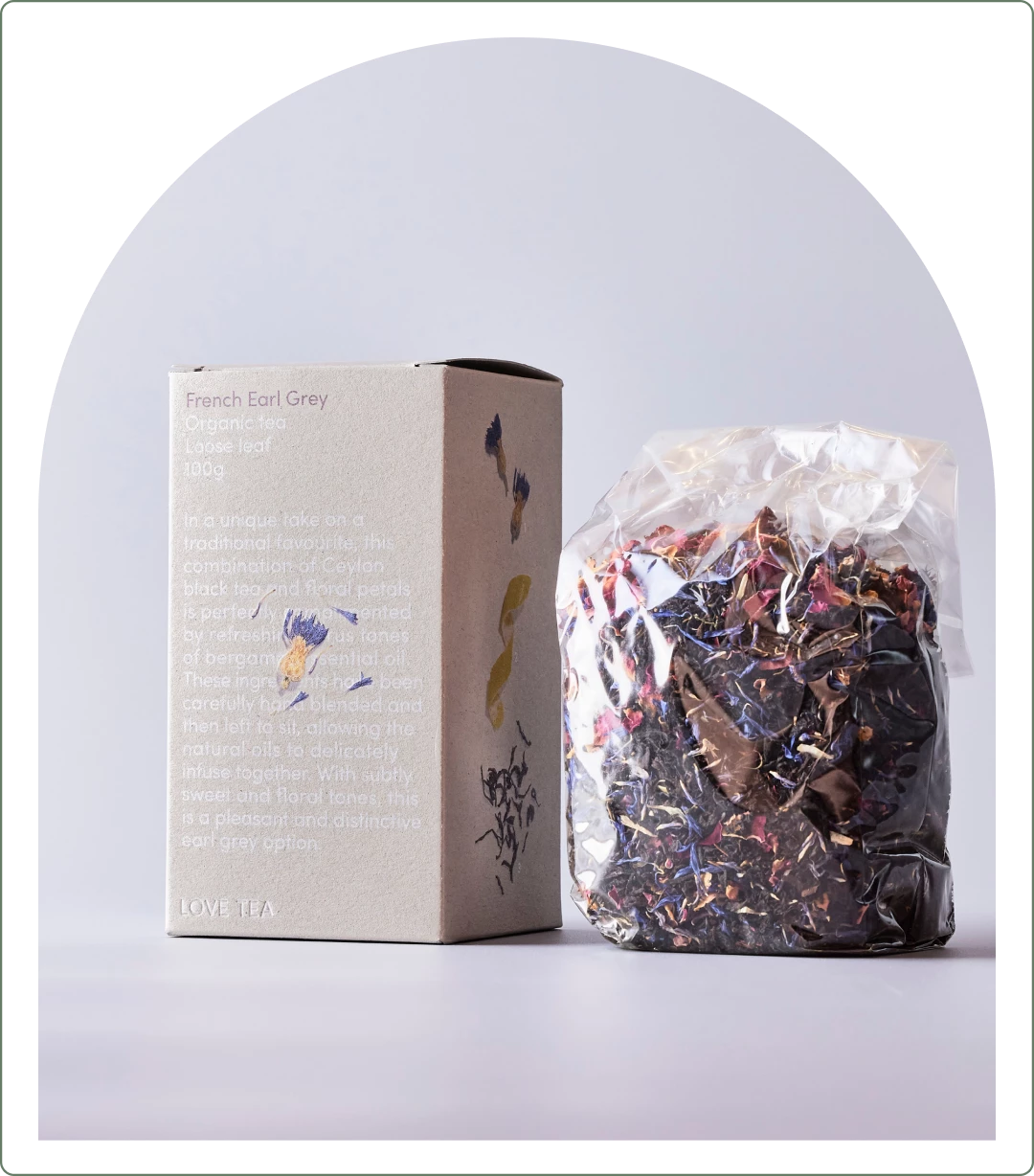 French Earl Grey Loose Leaf – 100g
$15.00
This earl grey tea variation offers a new twist on the classic blend. It consists of Ceylon black tea and floral petals, combined with bergamot essential oil, giving it a refreshing citrus flavor. The ingredients are blended by hand to infuse together, allowing the natural oils to meld perfectly. With its delicate floral and sweet notes, this earl grey variation is a pleasant and unique option. The Love Tea range is Certified Organic, fairly traded, completely biodegradable and hand packed in Melbourne.
Certified Organic Ingredients
Ceylon Black tea (Camellia sinensis)*, Rose (Rosa Centifolia), Cornflower (Centaurea cyanus)°, Bergamot essential oil
*Fair trade ingredients.
°Wild crafted.