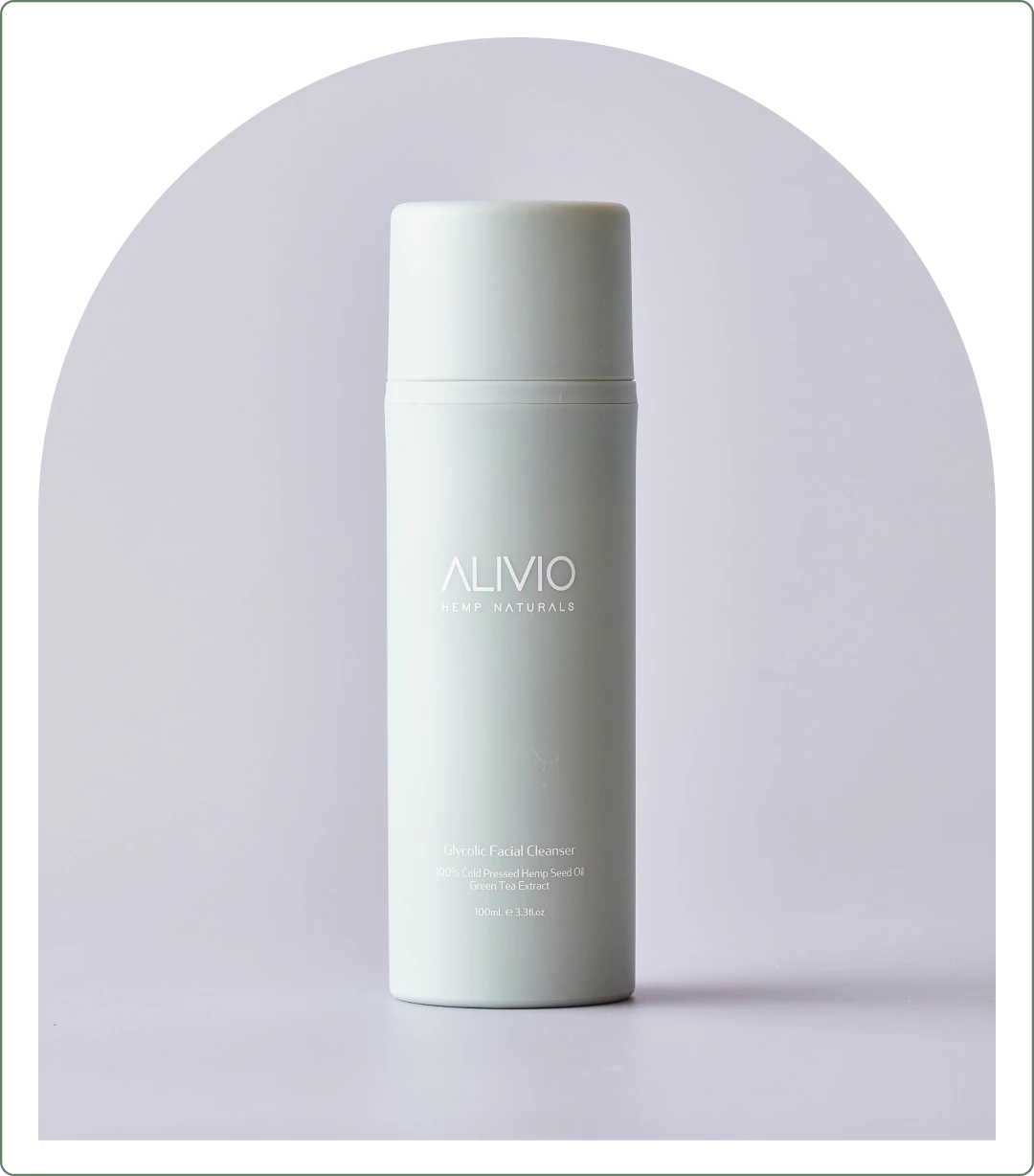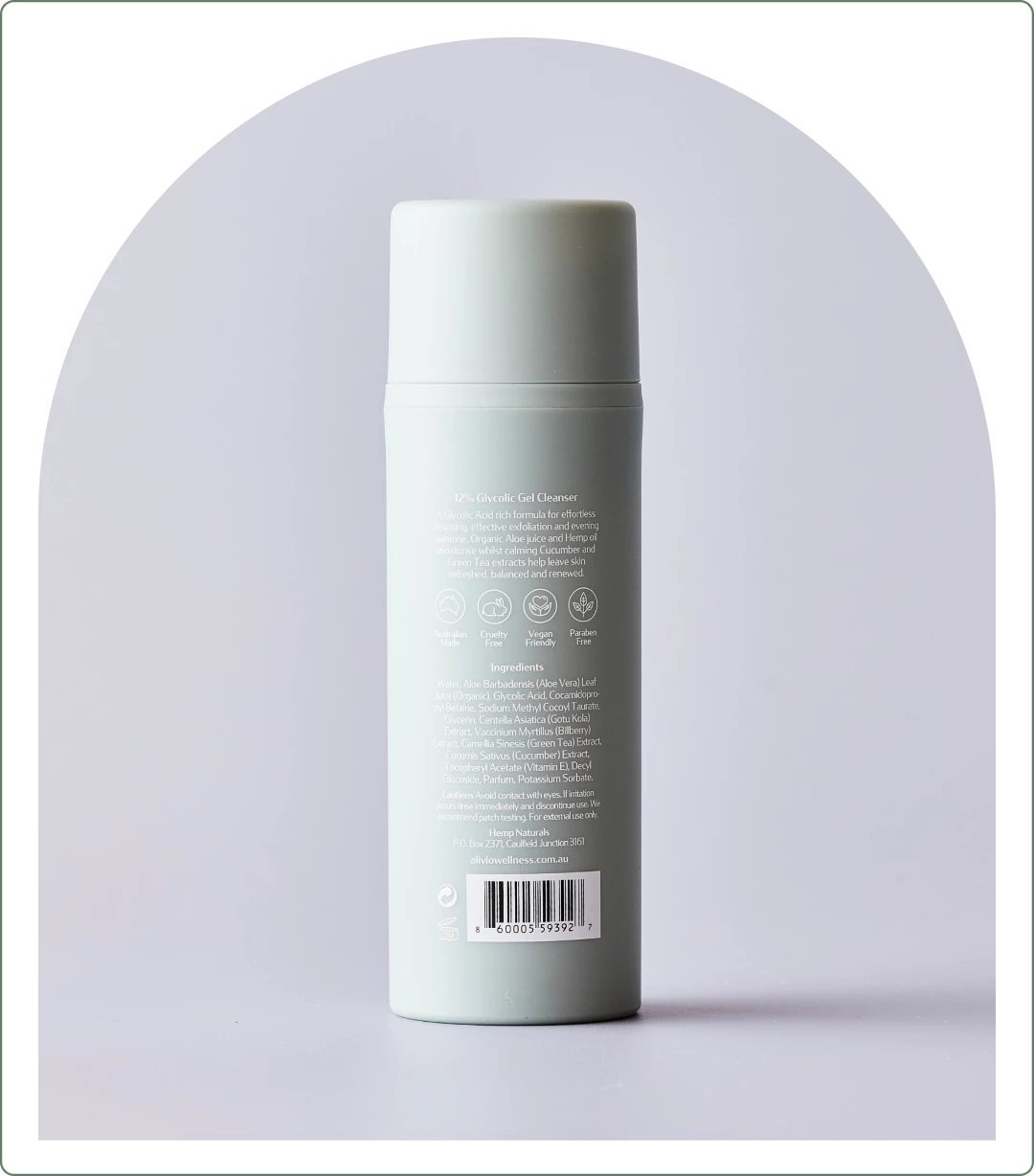 Glycolic Facial Cleanser 100ml
$40.00
The Alivio Glycolic Facial Cleanser is infused with glycolic acid that gently removes dull skin and reveals a fresh, rejuvenated glow. Say goodbye to harsh cleansers that rob your skin of natural oils and moisture. The Glycolic Acid Cleanser contains an abundance of clarifying yet nourishing ingredients for your daily routine.
The benefits of the Alivio Glycolic Facial Cleanser include
Light exfoliation for a brighter, more even skin tone

Daily protection against environmental stressors

Helps reduce the appearance of fine lines and wrinkles


Stimulates collagen production for a youthful glow
This cleanser offers a blend of glycolic acid, organic aloe juice, and Hemp Seed Oil, ensuring hydration while cucumber and green tea extracts provide a calming effect. It acts as a daily exfoliant, promoting a brighter skin tone without the need for abrasive treatments. Ingredients like Gotu Kola and cucumber further hydrate the skin.
The gel formula lathers lightly, avoiding the drying sensation of typical soaps.
Suitable for all skin types including sensitive skin.