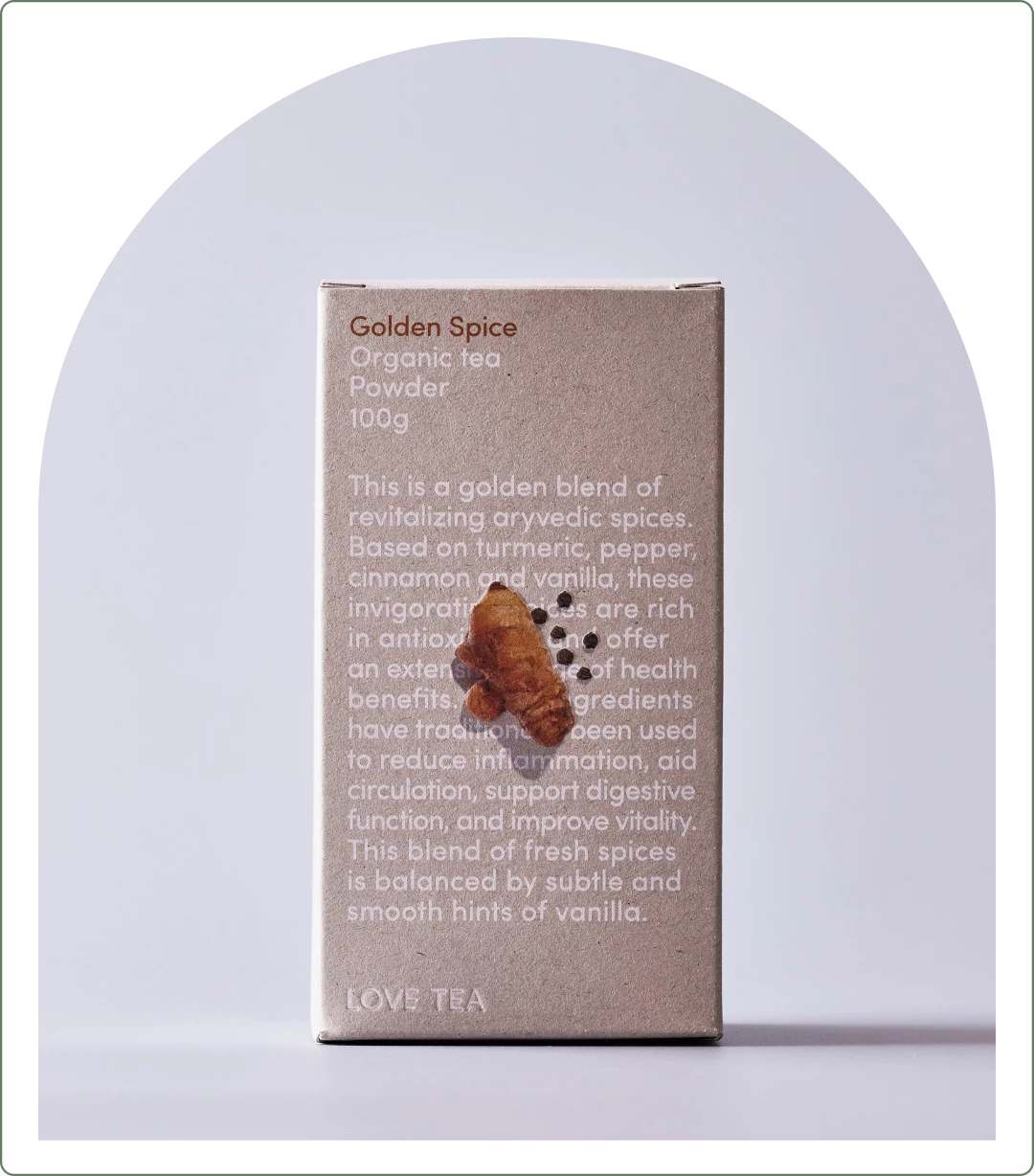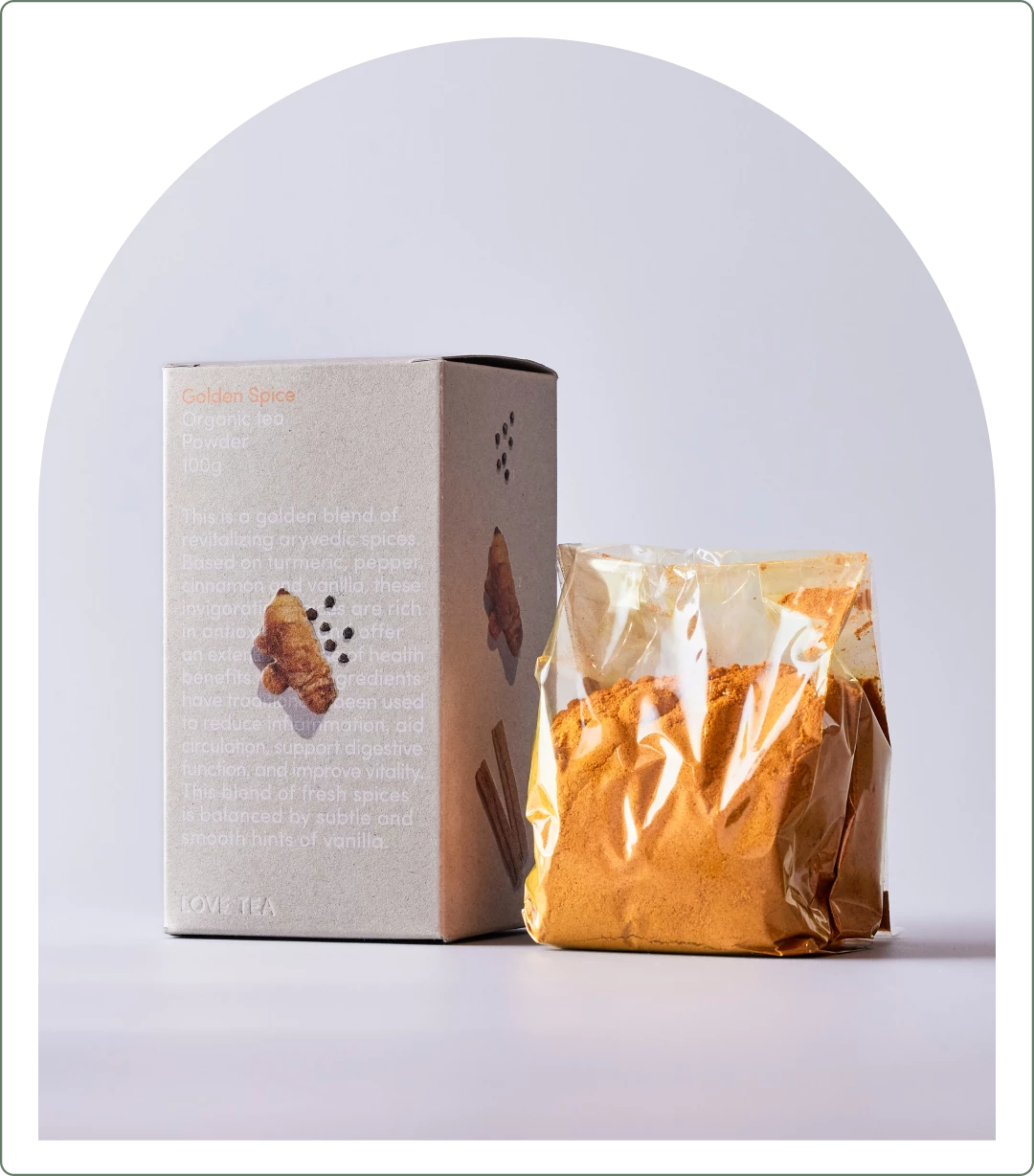 Golden Spice Powder – 100g
$15.00
Love Tea's Golden Spice is an organic blend of Ayurvedic spices that come in a powder form. Golden Spice is primarily made up of fairly traded turmeric, pepper, and cinnamon, which are known for their rejuvenating properties and antioxidant-rich nature. These spices are traditionally used to reduce inflammation, improve circulation, aid digestion, and enhance overall well-being. The blend offers a subtle and smooth hint of cinnamon to balance the refreshing blend of spices.
The Love Tea range is Certified Organic, Fairly traded, completely biodegradable and hand packed in Melbourne.
Certified Organic Ingredients
Turmeric (Curcuma longa), Cinnamon (Cinnamomum Cassia), Black pepper (Piper Nigrum)*
*Fair trade ingredients. This blend is caffeine free.