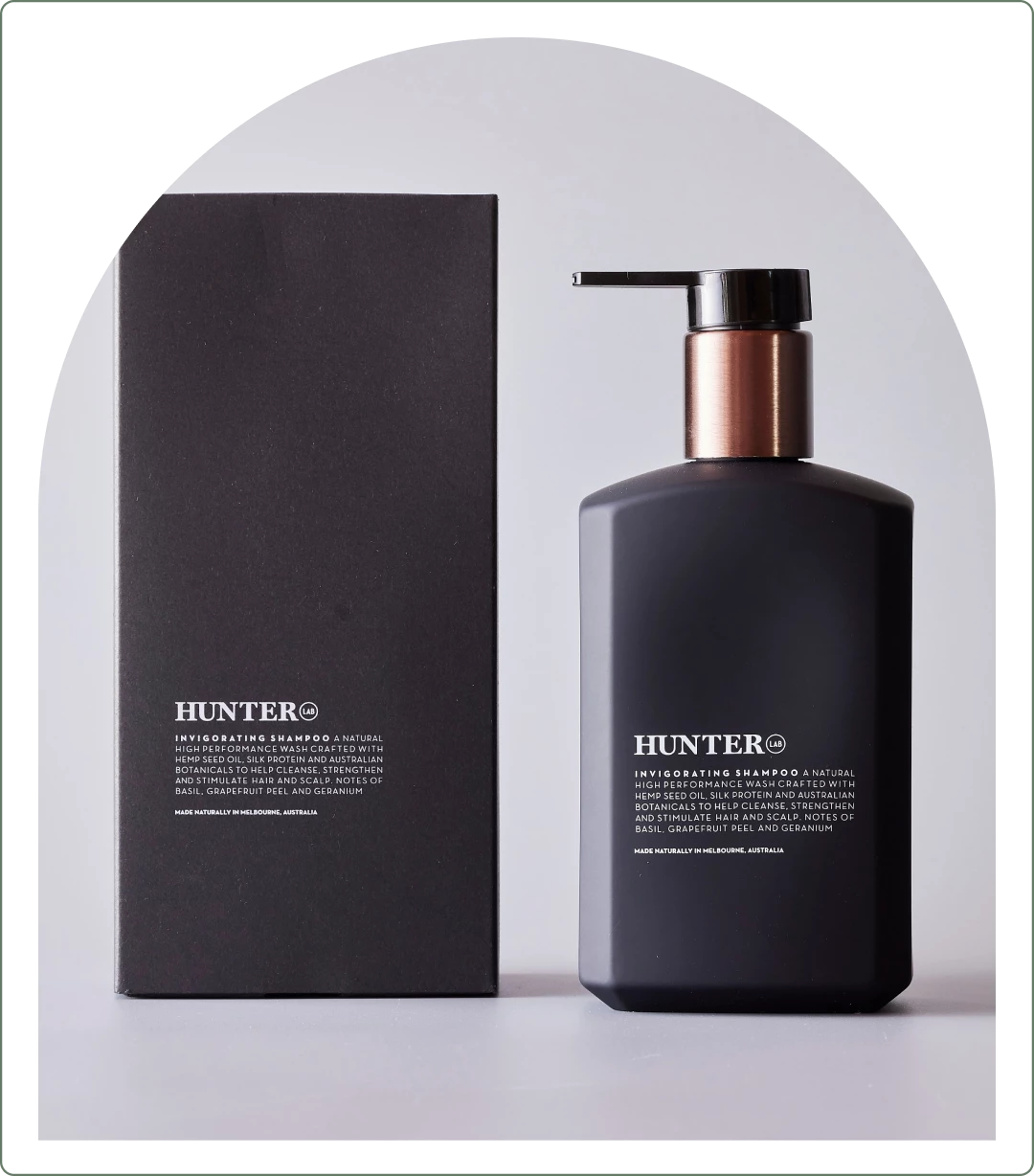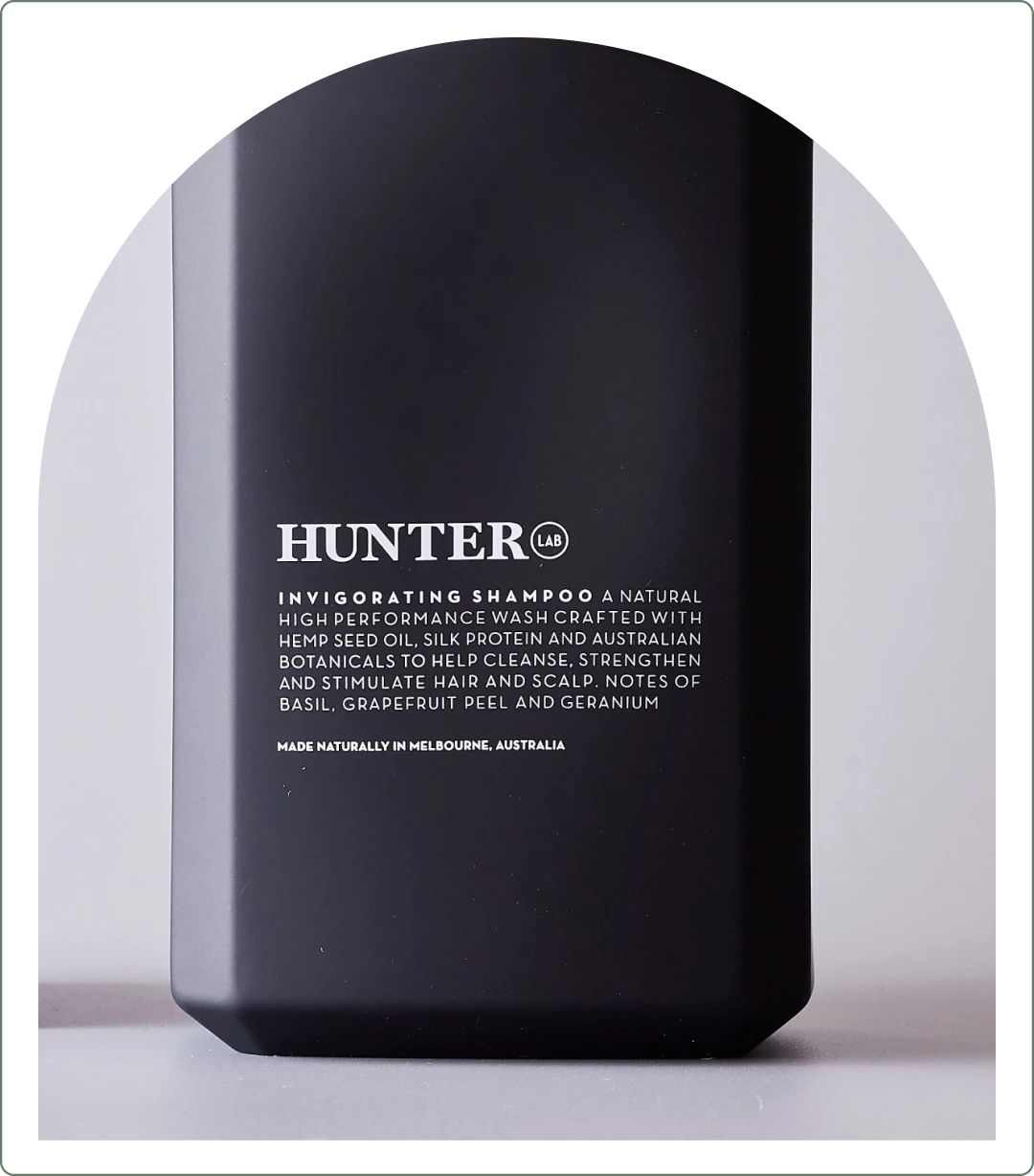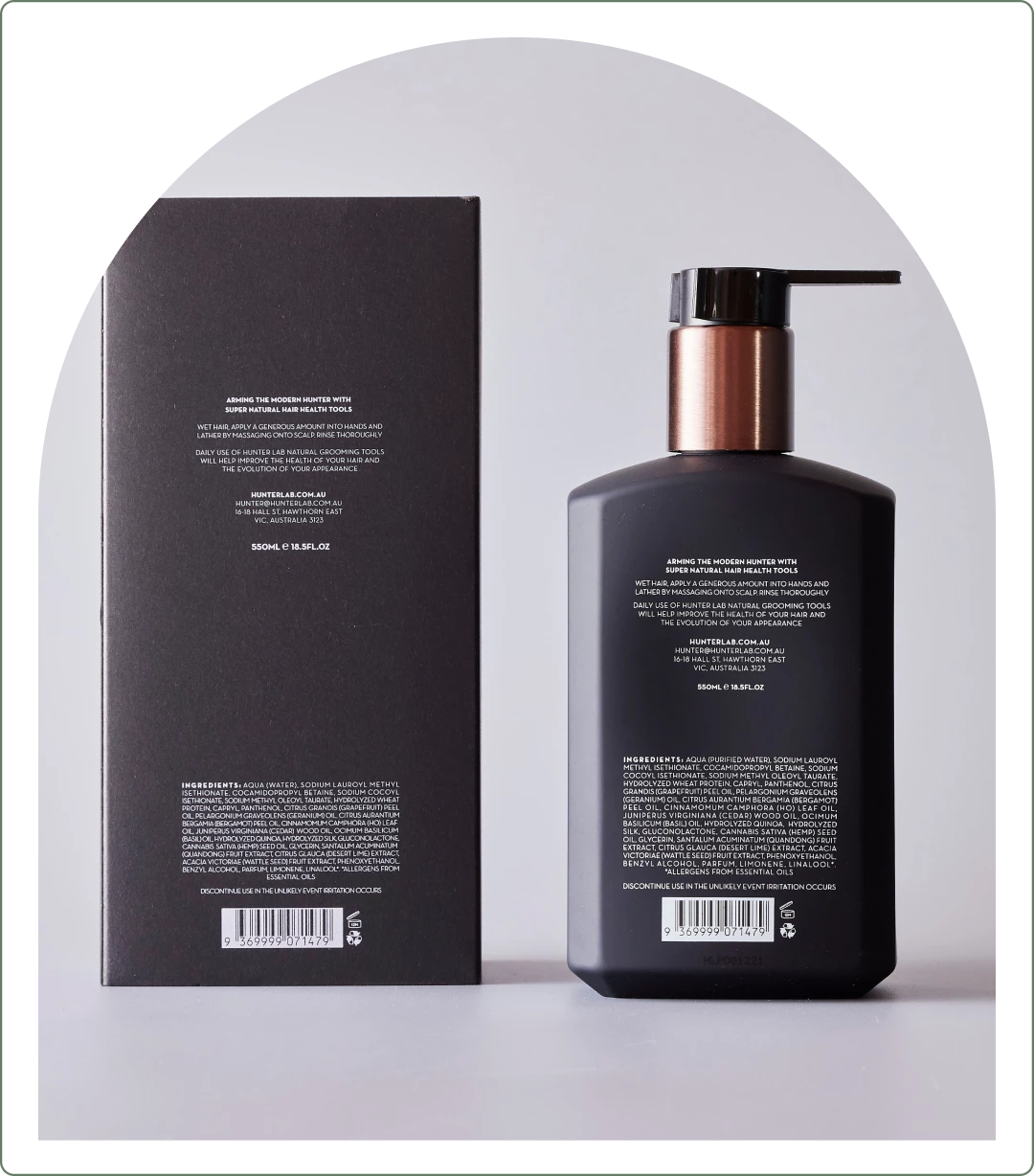 Invigorating Shampoo 550ml
$45.00
This high-performance hair wash is made with natural ingredients, such as Silk Protein and Hemp Oil, which are rich in protein and antioxidants. It also contains native Quandong, Desert Lime, and Wattle Seed extracts that help to cleanse, nourish and improve the condition of your hair.
The Hunter Lab Invigorating Shampoo has notes of Basil, Grapefruit Peel and Geranium.
This invigorating shampoo revitalises and refreshes hair, giving it a renewed feeling of being clean, fresh and healthy.
Directions
Use once or twice a week depending on hair and scalp, apply 2-3 pumps to damp hair and massage into scalp, rinse well, often you will need to do two rinses – the first to remove excess build up and the second to cleanse and treat the hair and scalp