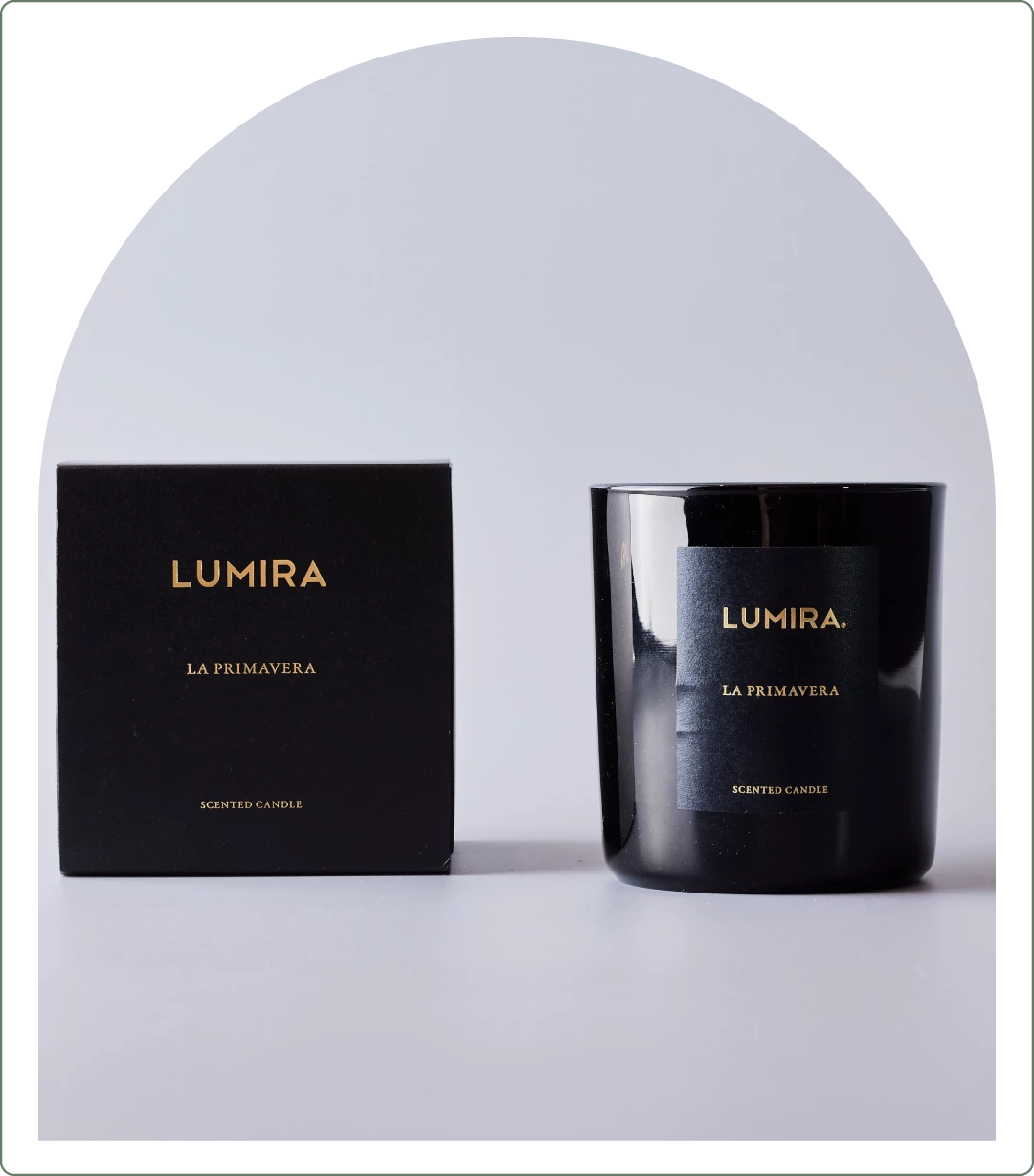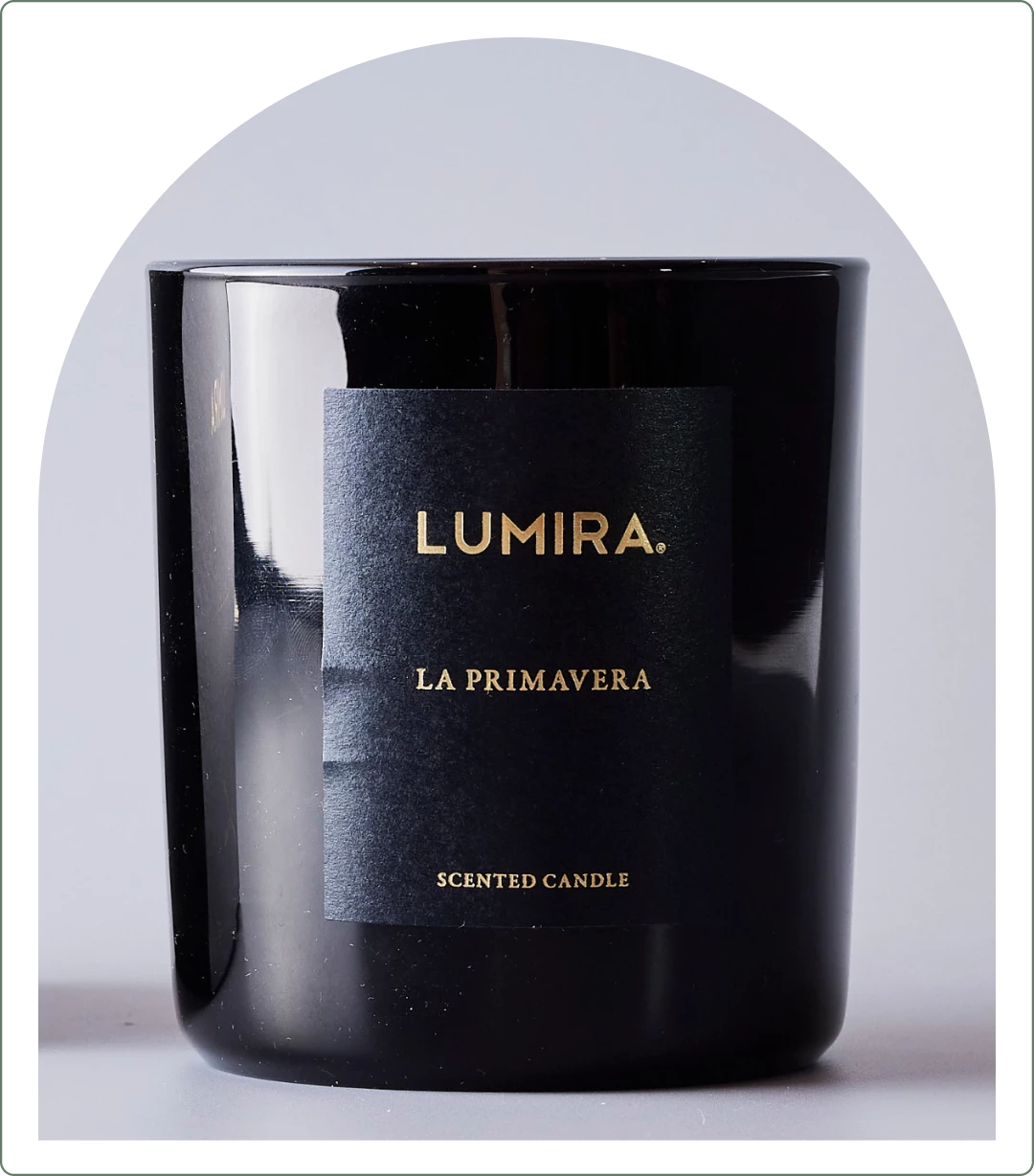 Lumira La Primavera Scented Candle
$80.00
The luxurious scented candle named La Primavera presents a delightful blend of fragrances including jasmine, rose leaf, lily, and patchouli, which are complemented by a powdery cashmere musk. This romantic aroma pays tribute to the 'City of Flowers' in Italy and is a captivating fragrance that suits any occasion.
The Lumira La Primavera Scented Candle is sustainably sourced fine fragrances infused in soy coconut wax that will enhance any space, presented in a beautiful recyclable and reusable vessel.
Light this scented candle in the evening to evoke a sense of intimacy and sophistication.
Fragrance notes
Top: citrus, lemon, rose leaf

Mid: floral, jasmine, lily

Base: patchouli, cashmere musk, vetiver, moss

Ingredients
Sustainably sourced Fragrance Oils and Soy Wax.


Free from Parabens, Bleaches, Dyes, Palm Oil, Lead and Tin.

Vegan and Cruelty Free.

Directions
Always keep wick trimmed to a length of 5mm to prevent the candle smoking.

Always protect the table or surface on which the candle rests.

Centre wick of the candle, carefully readjust whilst wax is still soft.

Discontinue when ½ inch of wax remains to prevent possible cracking.

To preserve the fragrance, do not burn your candles for more than four hours at a time.

Candles should never be left burning unattended.