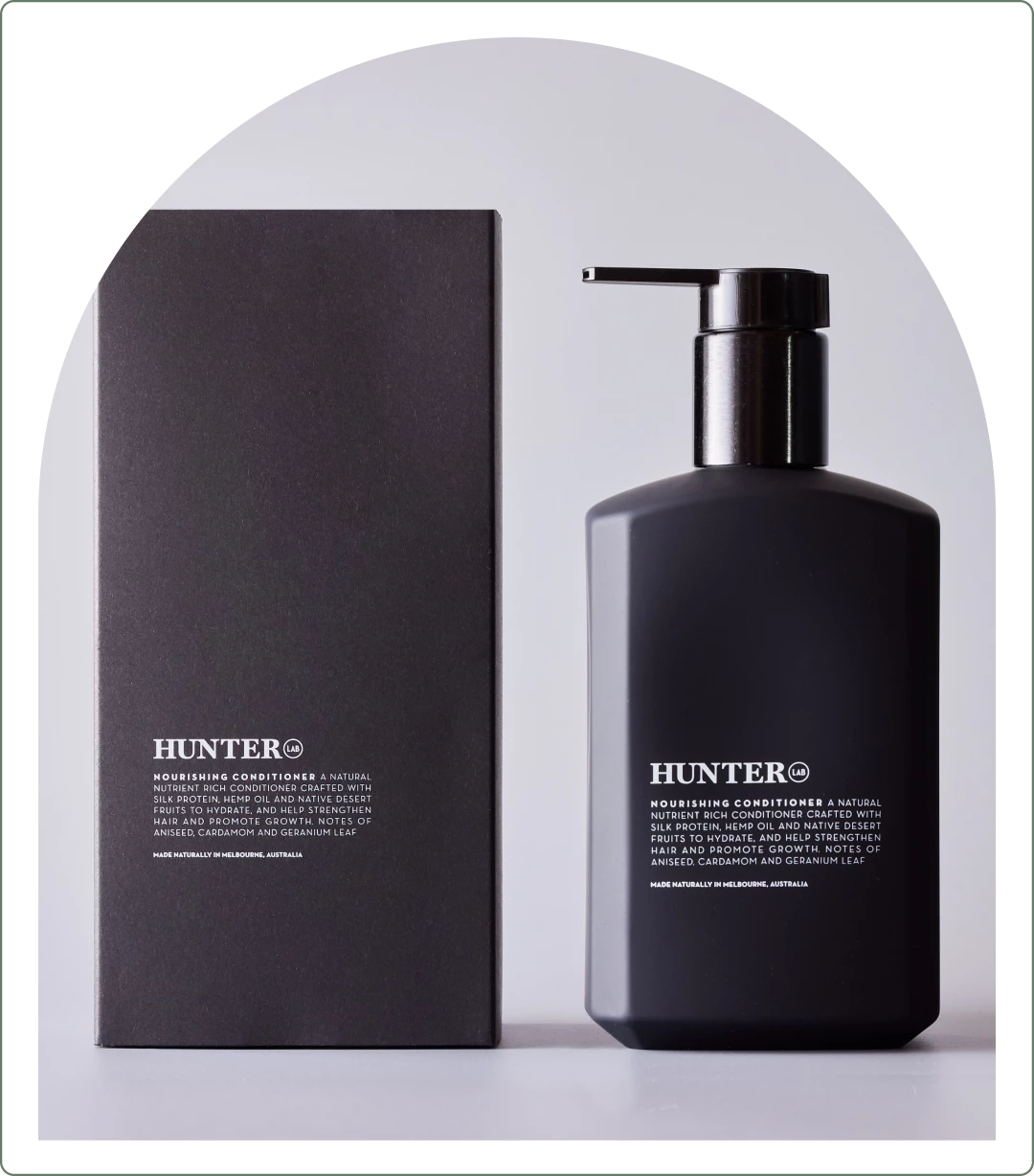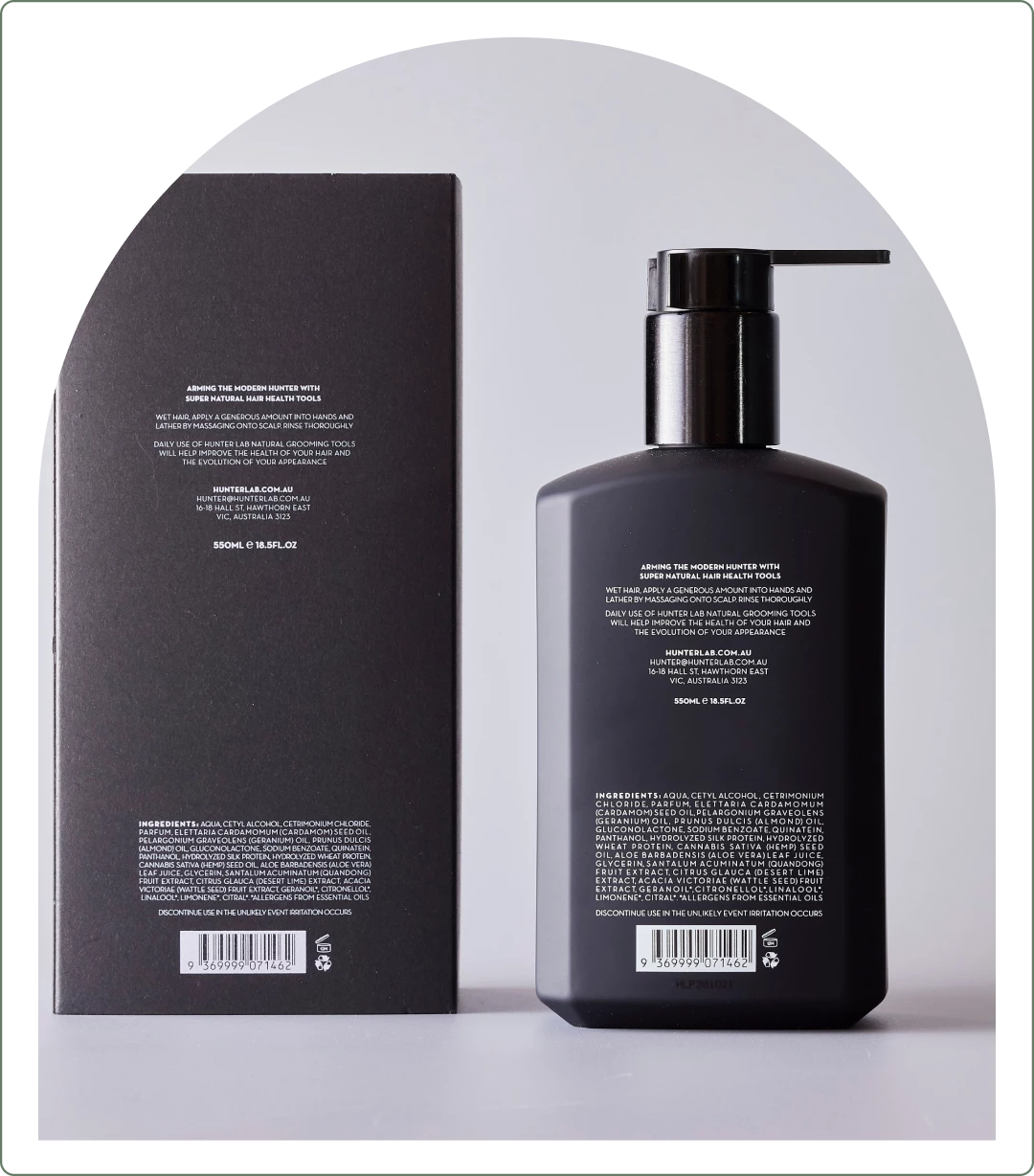 Nourishing Conditioner 550ml
$45.00
This nourishing hair conditioner is infused with hardworking Silk Protein and Hemp Oil to promote hair growth and strengthen and thicken your hair. It contains Australian native botanicals that are rich in essential minerals and antioxidants, providing nourishment, moisture and improvement to the condition of your hair.
The Hunter Lab Nourishing Conditioner is a fortifying conditioner that leaves hair hydrated and shielded, imparting a smooth and healthy appearance and feel.
The refreshing scent is a blend of Aniseed, Geranium and Cardamom essential oils.
Directions
Use 2-4 pumps of conditioner, apply generously to hair after shampooing, leave in hair for a few minutes and rinse