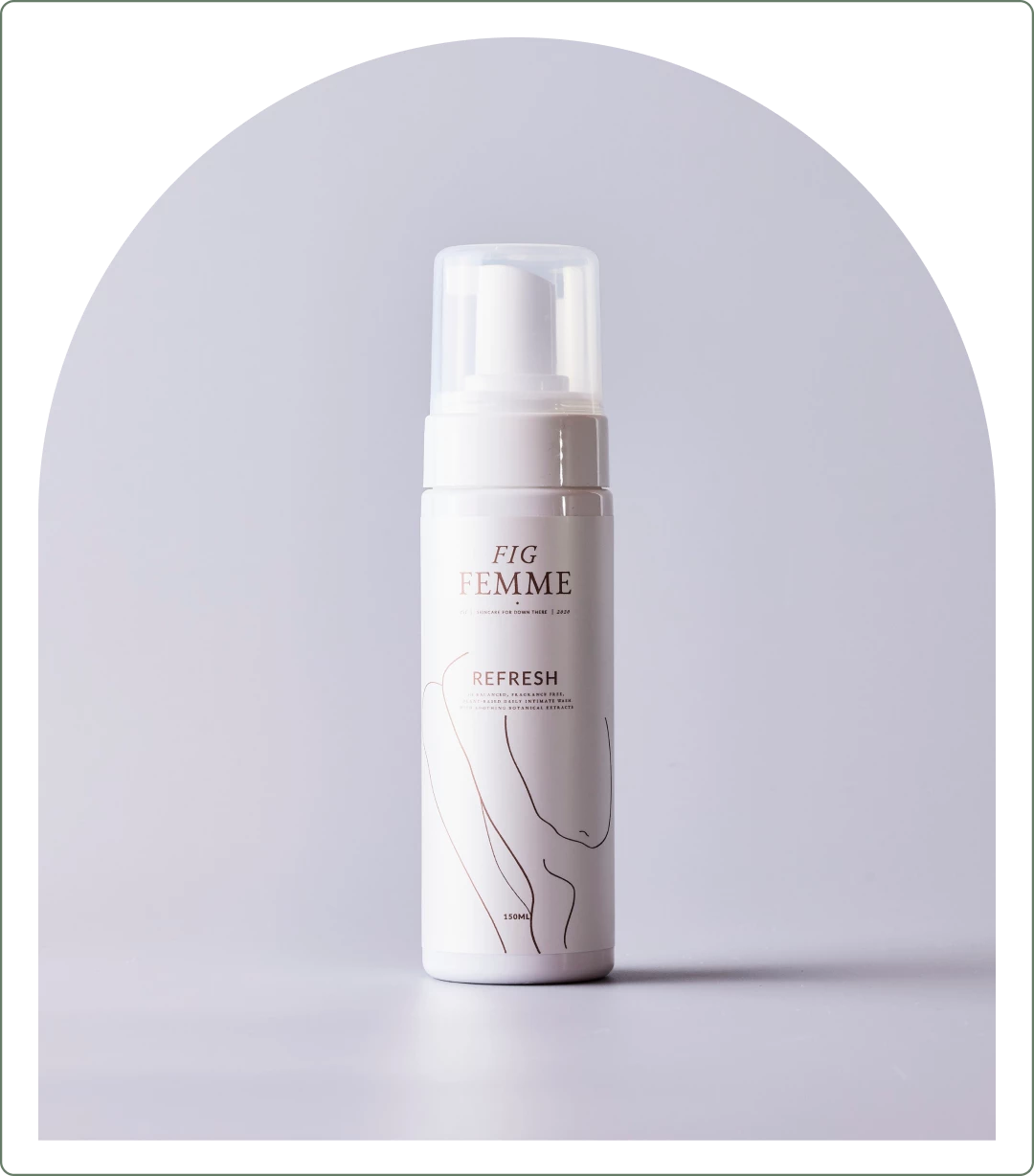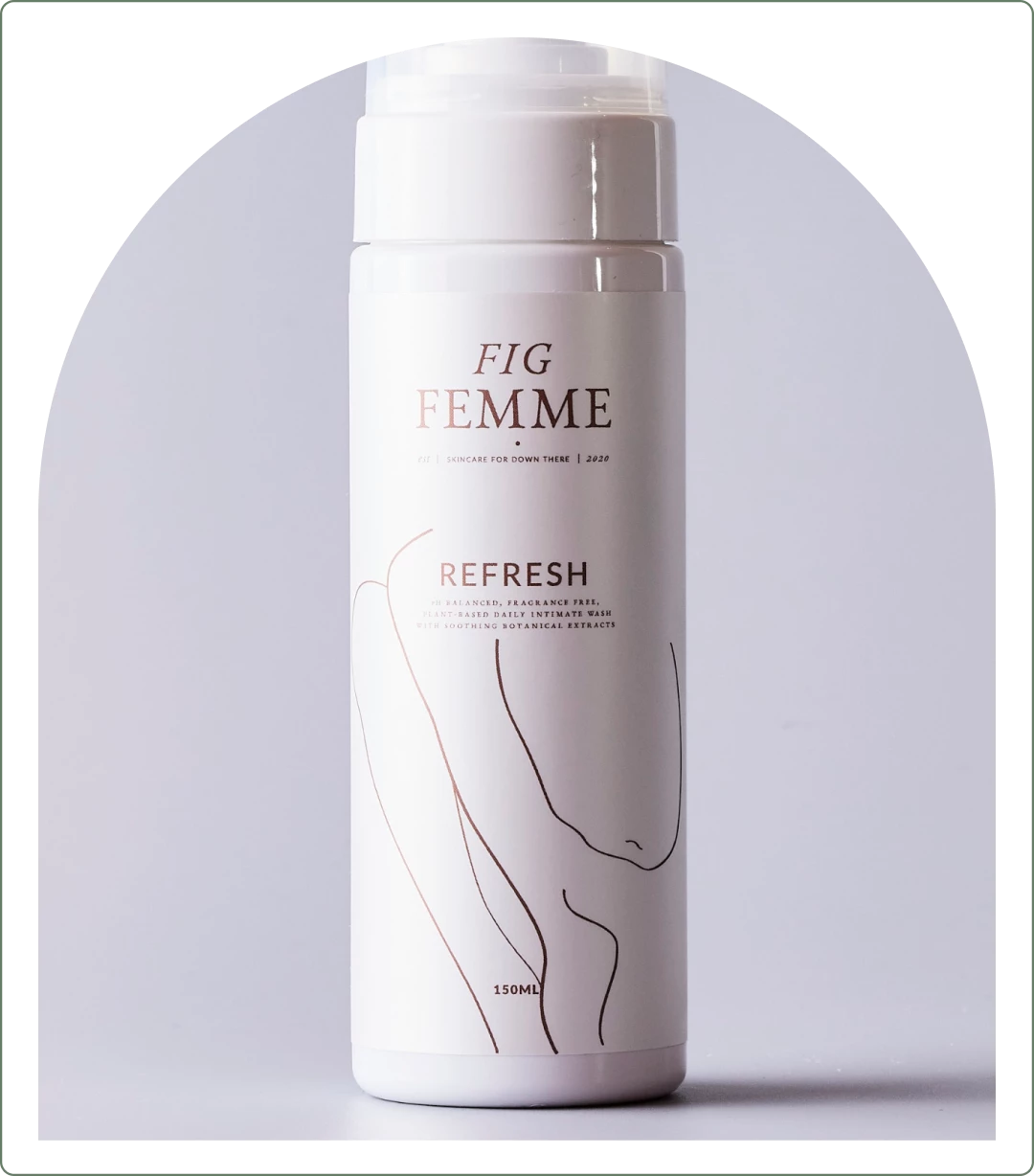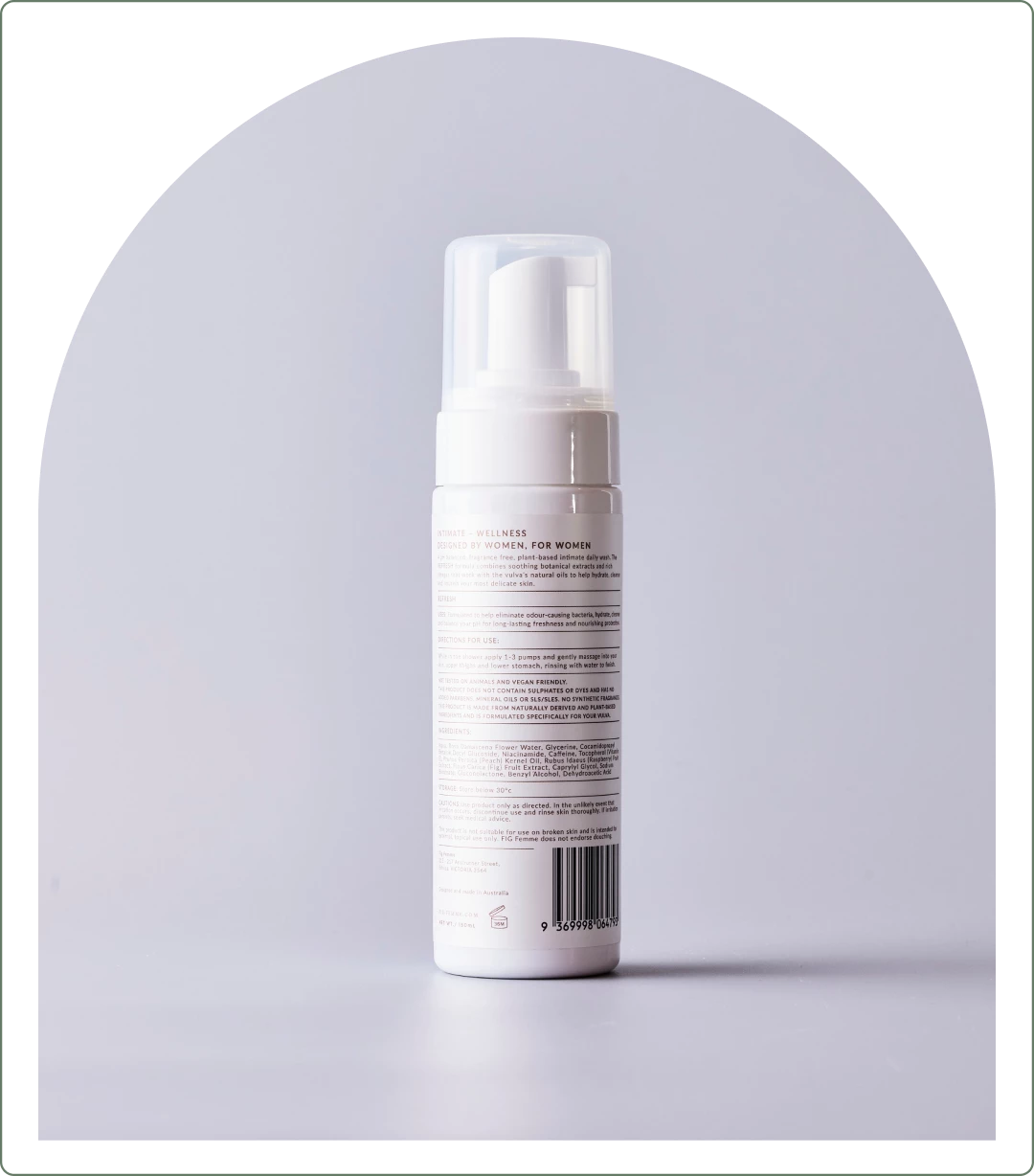 Refresh Daily Wash
$15.00
Elevate your daily routine with our pH-balanced, fragrance-free Fig Femme Refresh Daily Wash 150 ml – a transformative intimate ritual.
Crafted with care, its botanical blend synergizes with your body's natural oils for a gentle cleanse that nurtures delicate skin. Redefining washing, Refresh revitalises without stripping moisture.
Infused with soothing botanicals, it calms inflammation and discomfort from razor burn, waxing, and everyday life.
Usage
Apply 1-3 pumps in the shower, savouring the foaming texture before rinsing. Suitable for daily use with gentle extracts. Discontinue if irritation occurs. External use only on unbroken skin. FIG Femme does not endorse douching.
Formulated with gentle, plant-based ingredients, this mist is vegan, cruelty-free, and devoid of harmful additives. Not tested on animals and vegan friendly. No sulphates or dyes and no added parabens, minerals or SLS/SLES. No synthetic fragrances. This product is made from naturally derived and plant-based ingredients and is formulated specifically for your vulva.