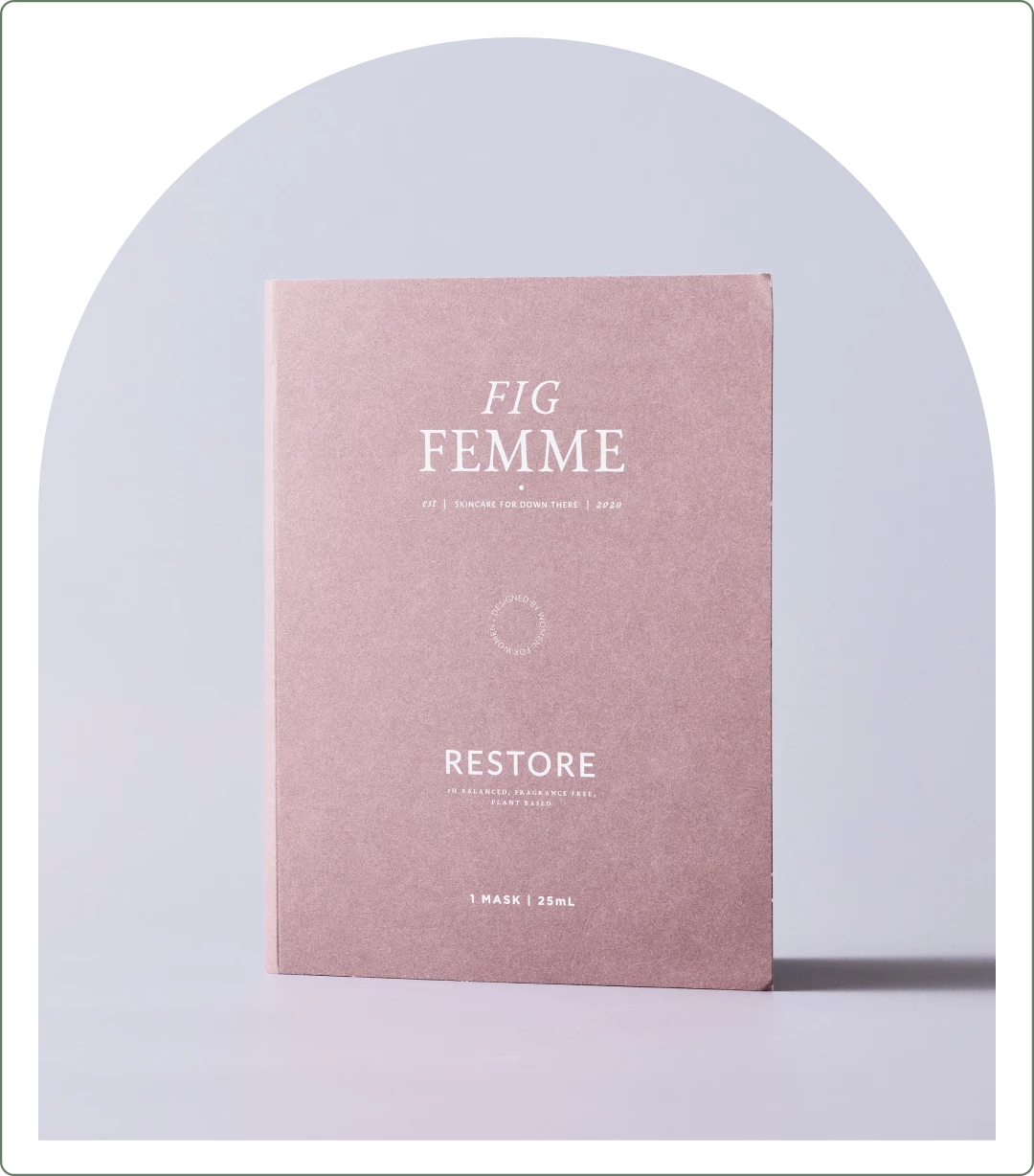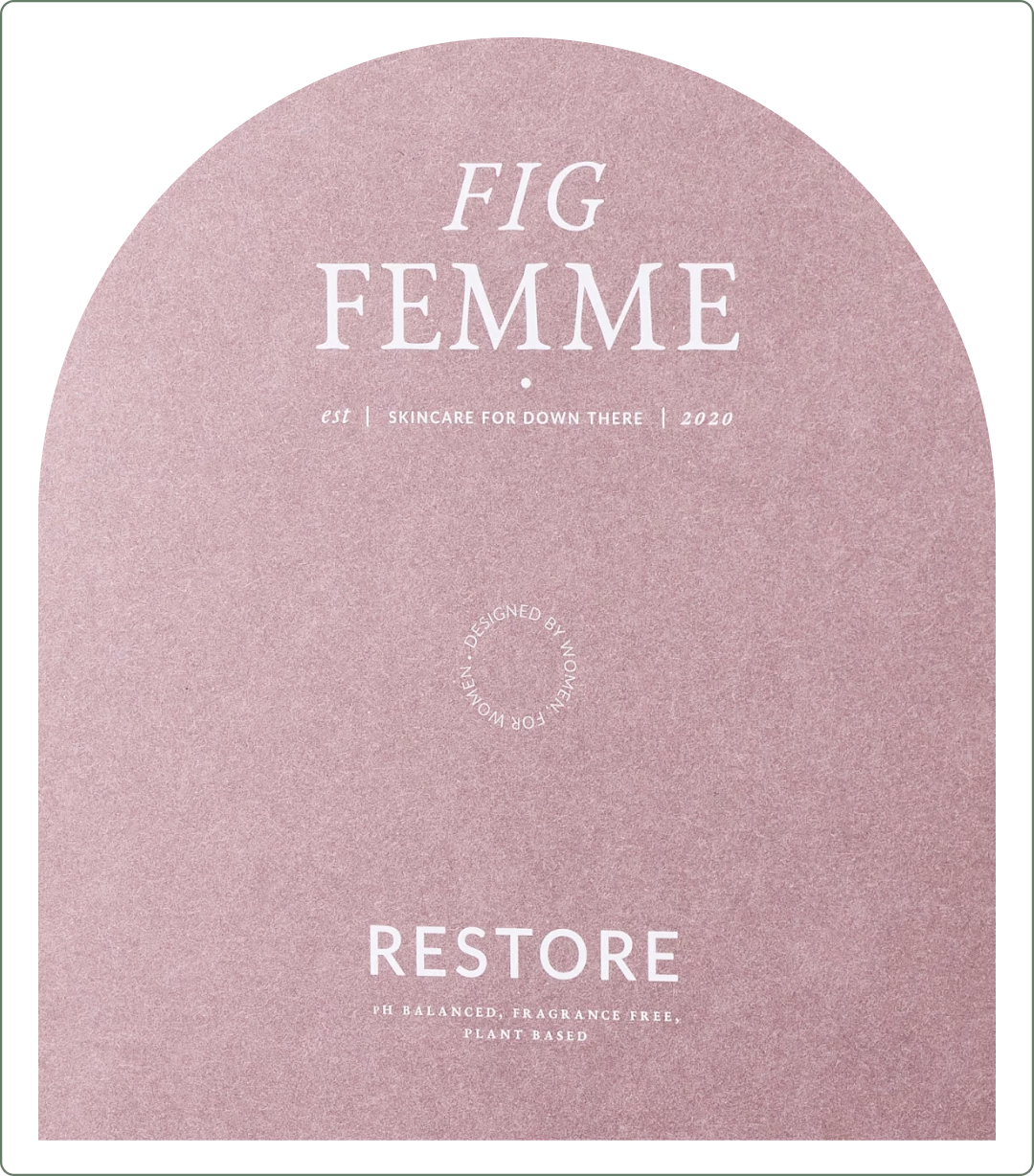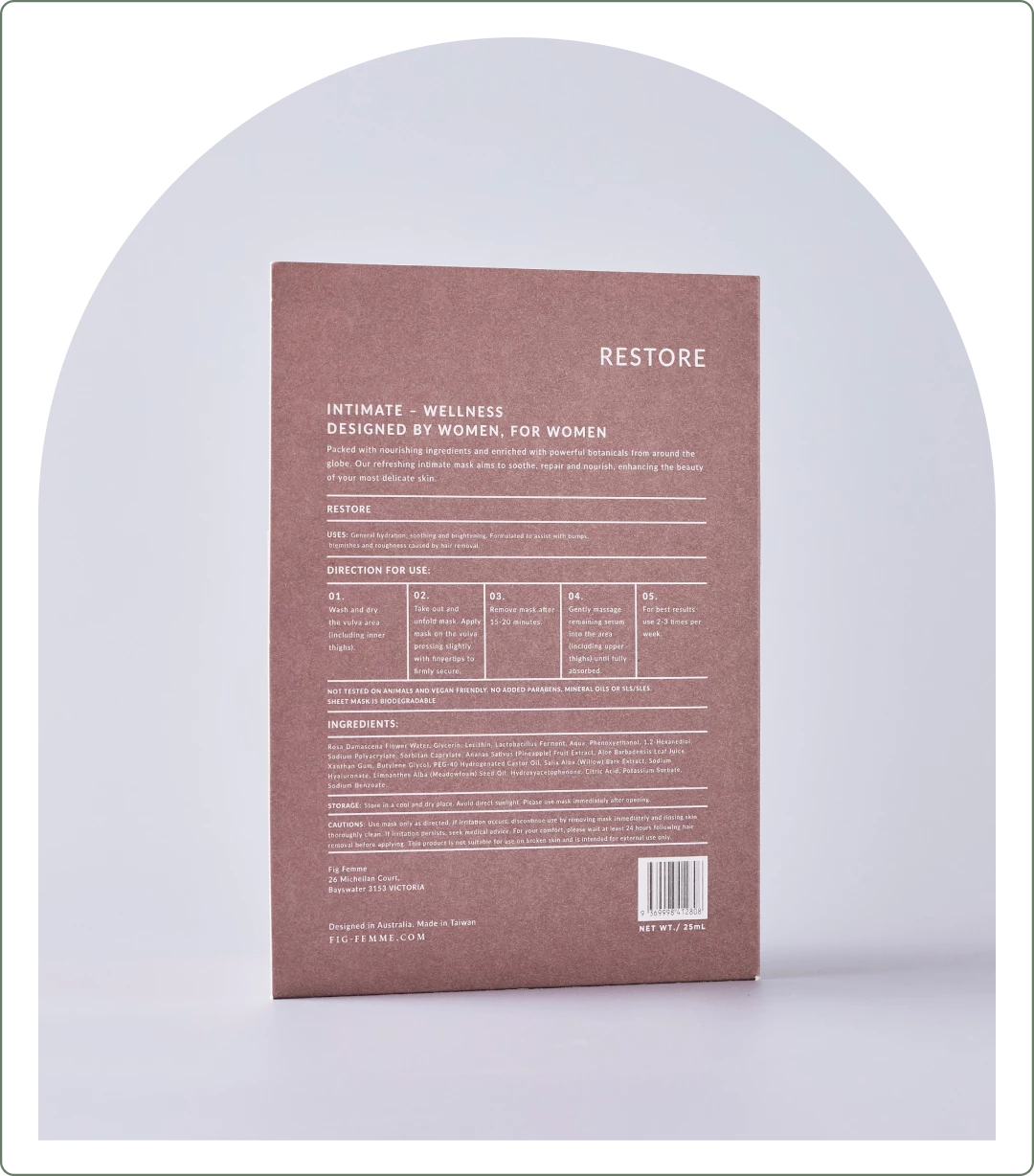 Restore Mask
$25.00
Introducing Fig Femme RESTORE, a luxurious sheet mask that has been specifically formulated for your vulva skin. This highly unique formula is designed to hydrate, soothe and protect your delicate skin, with nourishing ingredients that have been hand-picked from around the world.
At the core of this formula is Lactobacillus Ferment, a non-living probiotic that helps to reduce irritation and vaginal itch caused by BV or thrush. Additionally, Pineapple Fruit Extract, a gentle Alpha-Hydroxy Acid (AHA), has been included to promote hydration, encourage cell turnover and improve the overall texture of your intimate area.
Furthermore, the mask contains Willow Bark Extract, an exfoliating ingredient that possesses both anti-inflammatory and antibiotic properties, which helps to reduce instances of ingrown hairs and acne.
By strengthening the skin's natural defense mechanisms against external aggressors, RESTORE not only helps to soothe and prevent irritation but also assists with texture, blemishes, and rough skin caused by hair removal and ageing. So, whether you're looking to indulge in some self-pampering or give your intimate area the tender loving care it deserves, RESTORE has got you covered.
Usage
Cleanse and dry the vulva area, including inner thighs.

Unfold and apply the mask, gently pressing to secure.

Lie down with a towel beneath, leaving the mask on for 15-20 minutes.

After removal, massage remaining serum into the vulva area, upper thighs, and bum until fully absorbed.