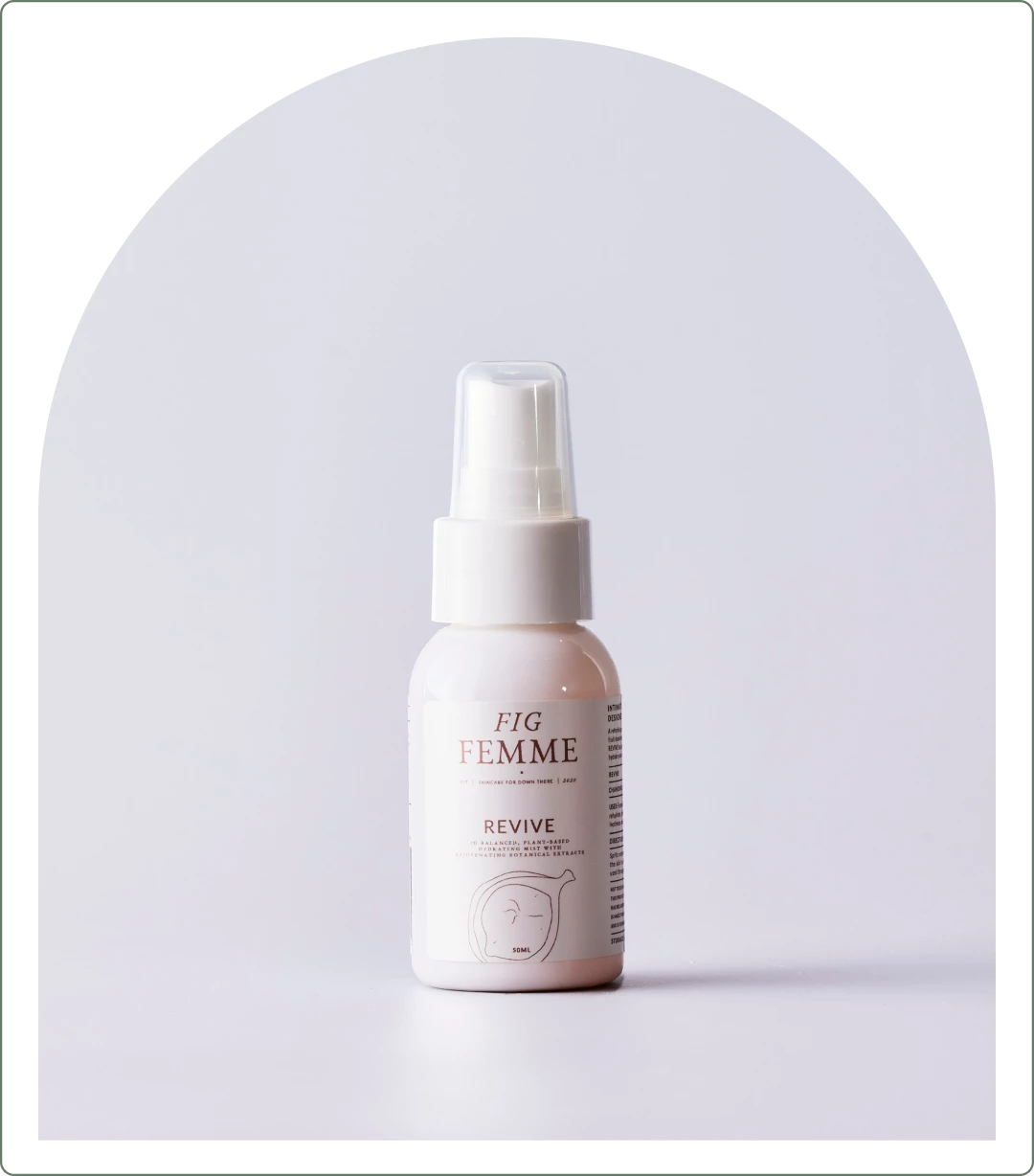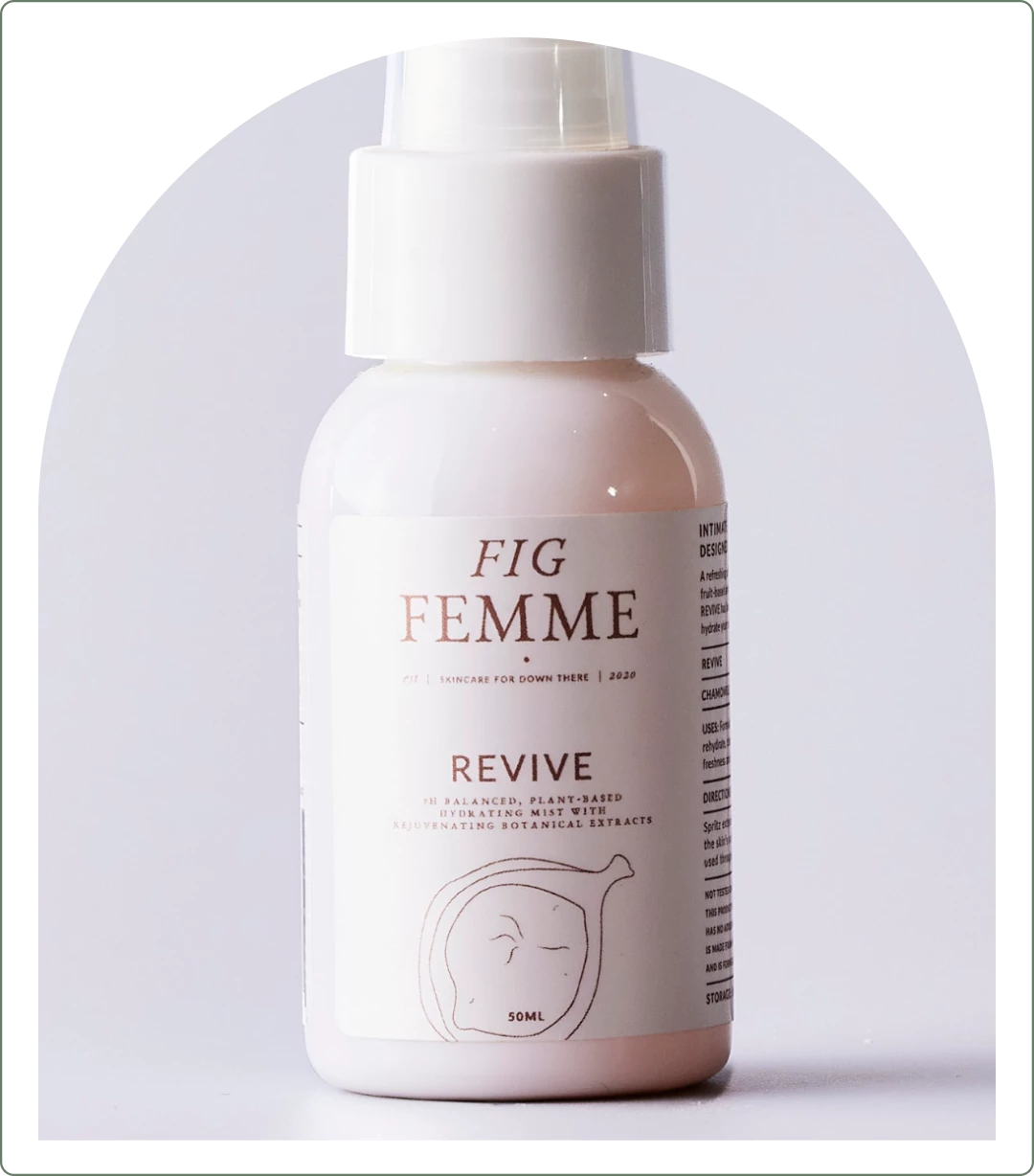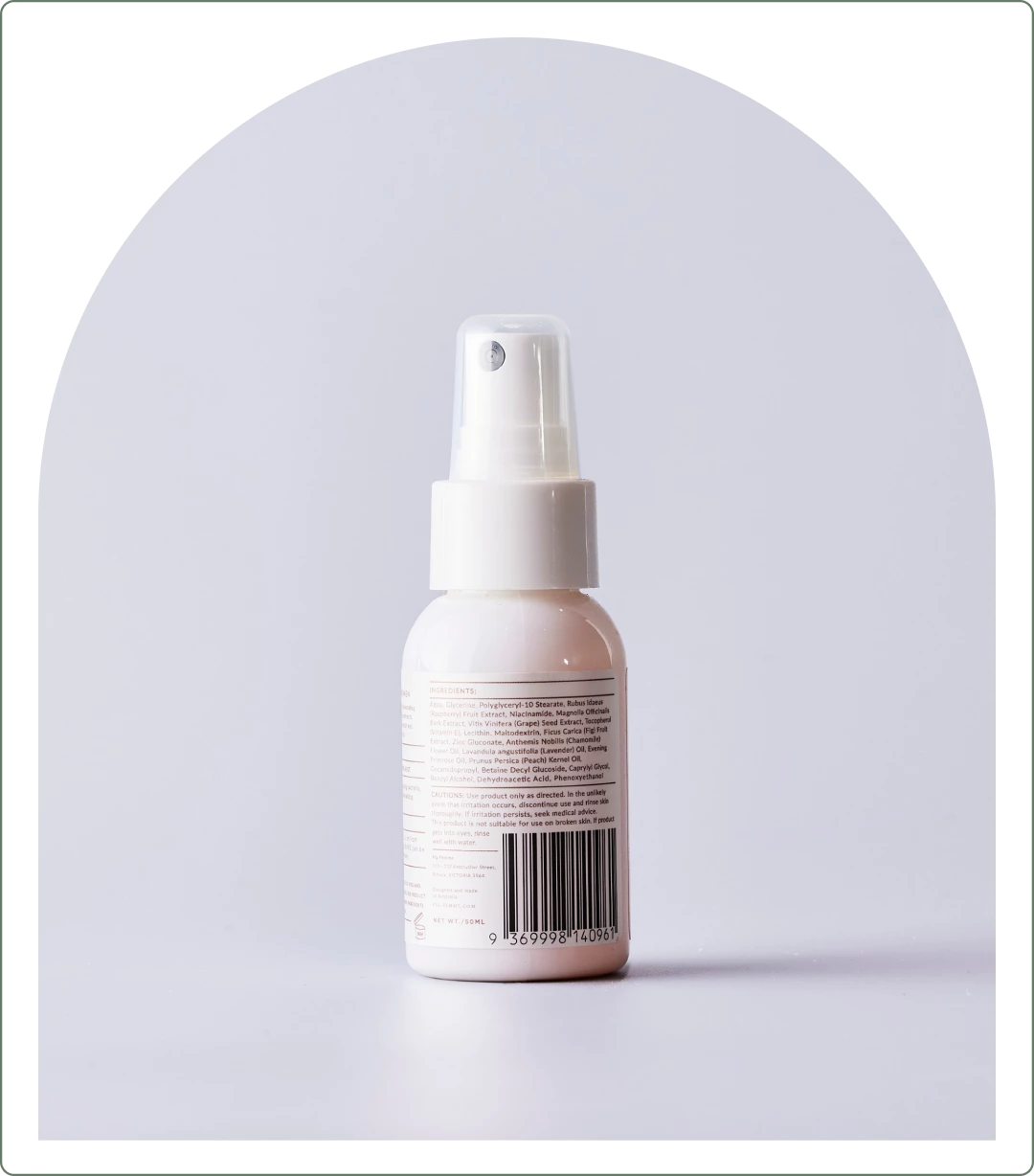 Revive Hydrating Mist 50ml
$17.00
Discover the Fig Femme REVIVE Hydrating Mist 50ml: a compact, pH-balanced mist designed for on-the-go intimate refreshment. Enriched with fruit-based antioxidants and soothing botanicals, this thoughtfully crafted formula harmonises with your body's natural oils to cleanse, hydrate, and invigorate your skin, ensuring you're prepared for whatever comes your way.
Featuring a delicate Chamomile and Lavender scent, this mist not only combats odour-causing bacteria but also maintains pH balance, leaving you with lasting freshness.
Usage
To use, simply spritz 1-3 pumps from 10-15cm away, making it your convenient companion whether in your handbag, desk drawer, or gym bag.
Formulated with gentle, plant-based ingredients, this mist is vegan, cruelty-free, and devoid of harmful additives.
Not tested on animals and vegan friendly. No sulphates or dyes and no added parabens, minerals or SLS/SLES. No synthetic fragrances.
This product is made from naturally derived and plant-based ingredients and is formulated specifically for your vulva.