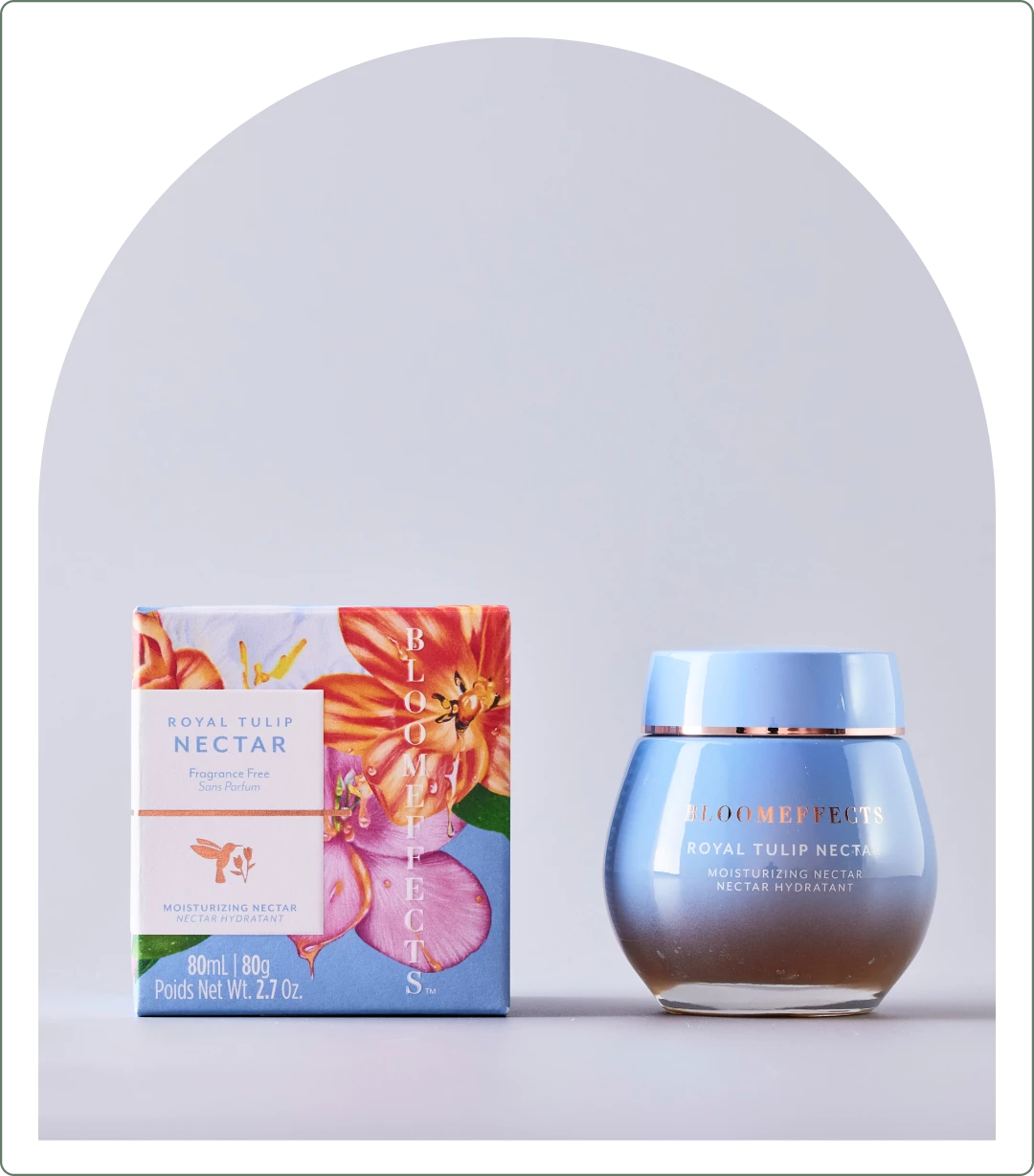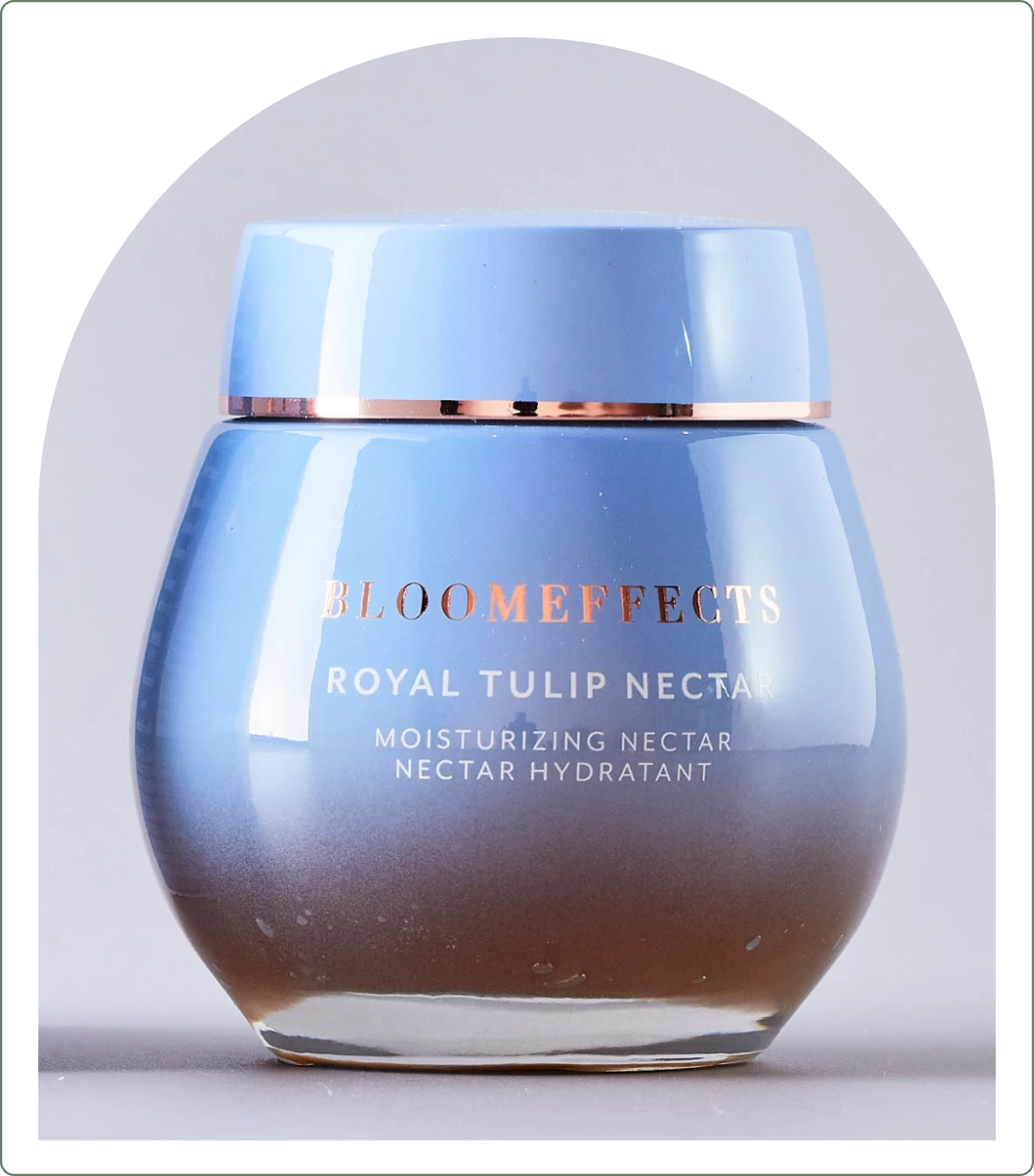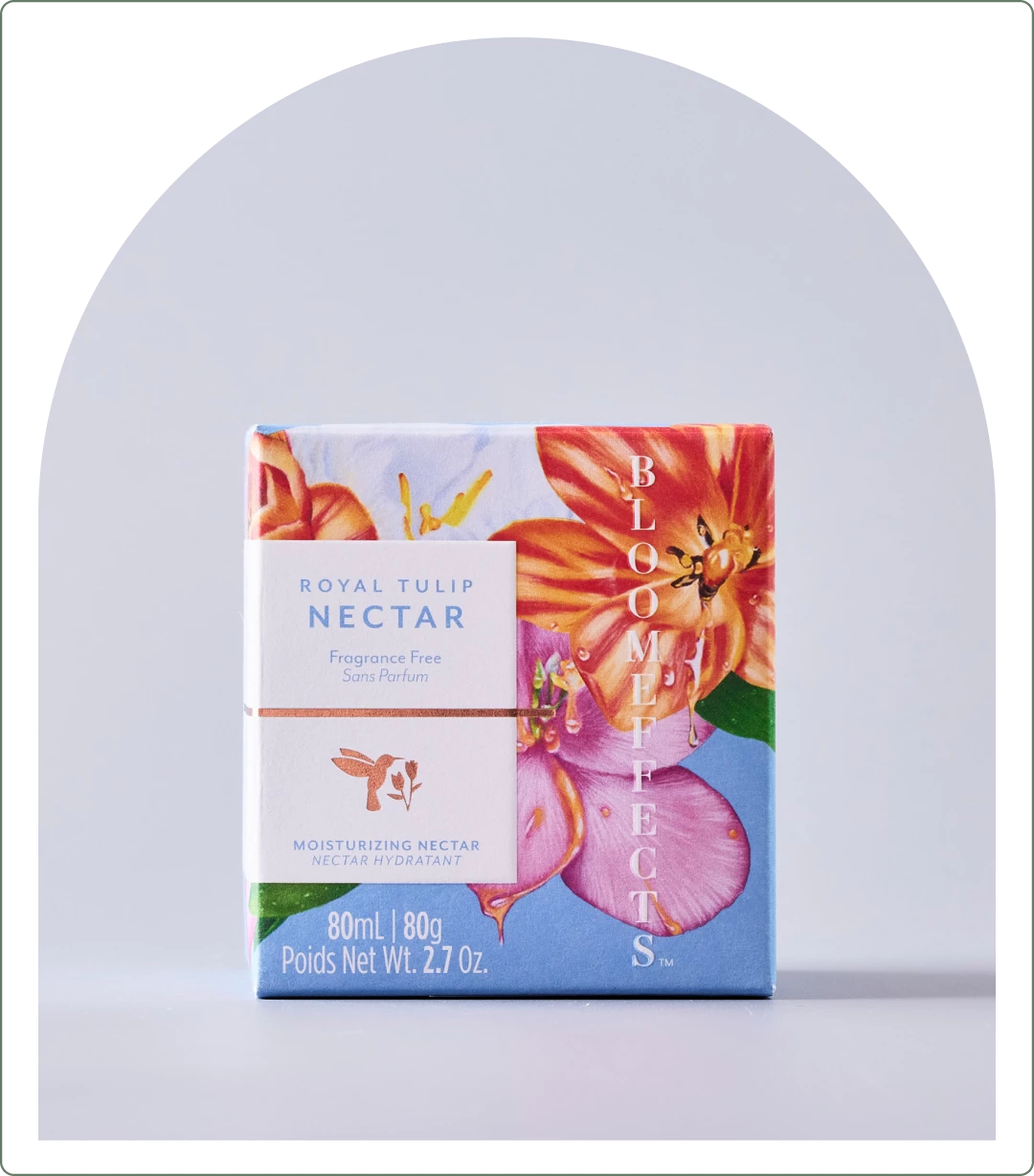 Royal Tulip Nectar
$98.00
The Bloom Effects Royal Tulip Nectar is a healing ointment-to-serum hydrator that provides comprehensive hydration to your skin.
It contains Bloom Effect's proprietary Dutch Tulip Complex, as well as a variety of earth-sourced botanicals, which work together to soothe, nourish, and repair your skin's barrier.
You can apply it anywhere your skin needs extra care to get the benefits of this hydrator. Try it as a moisturising sleep mask—you'll wake up with skin fit for a queen.
Directions
Using the tulip spatula or scooper, scoop a pea-sized amount into hands. Rub product between fingers and apply a thin layer directly onto your face, massaging until the rich nectar sinks into your skin. The Royal Tulip Nectar is an all natural formula, so some separation may occur. Mix the formula vigorously with the tulip spatula for optimal results. After mixing, your nectar should have a thick, honey-like texture.