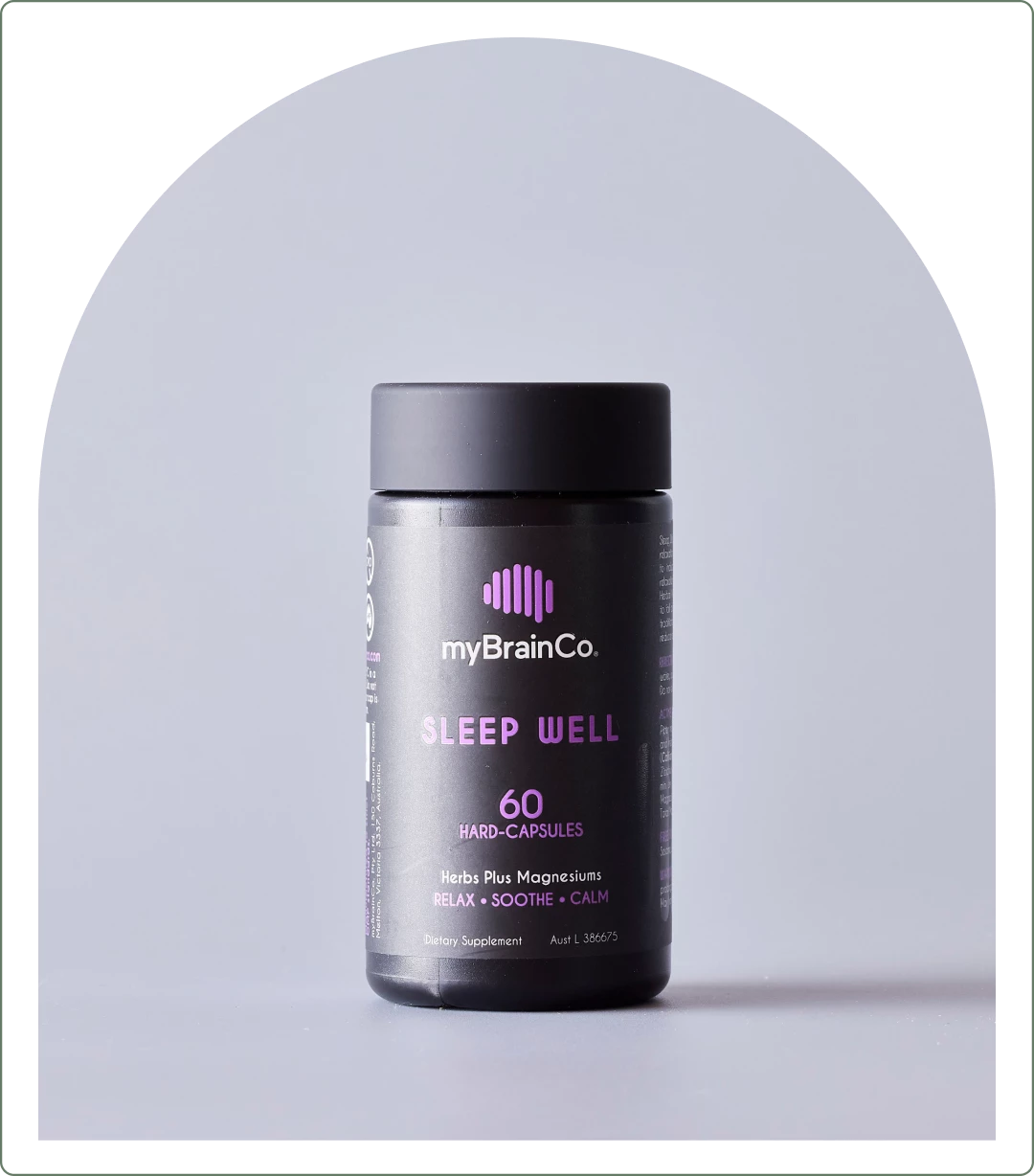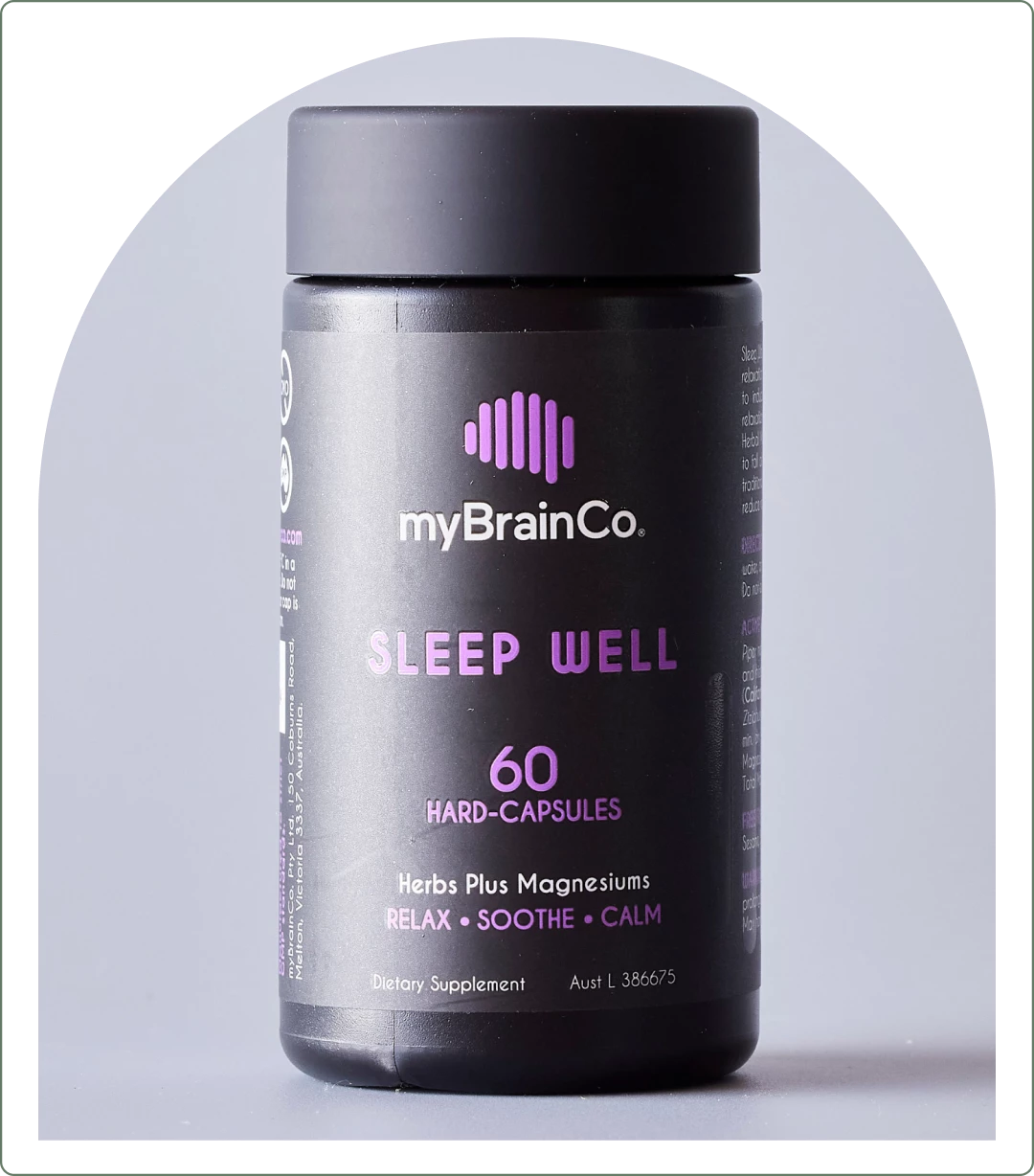 Sleep Well 60 Hard Capsules
$50.00
Sleep Well™ helps calm an overactive mind, relaxes the body's muscles, and improves sleep quality.
Sleep Well™ is formulated to help
Improve sleep quality
Promote muscle relaxation
Relieve nervous tension and mild anxiety
Support nutritional magnesium requirements

It combines premium calming herbs traditionally used for insomnia and anxiety with a high dose of organic-form magnesium glycinate.
Sleep Well is listed by the Therapeutic Goods Administration (TGA) (AUST L 386675) and must be produced in a TGA-licensed facility that undergoes regular audits to ensure quality assurance.
Sleep Well begins to take effect within about 30 minutes, but it may take longer and regular use to fully experience its full calmative and sleep-promoting benefits.
Do not use Sleep Well in conjunction with these medications. If you take any prescription medication, please check with your healthcare practitioner before commencing.
Vegan. Gluten Free. Dairy Free. GMO Free.