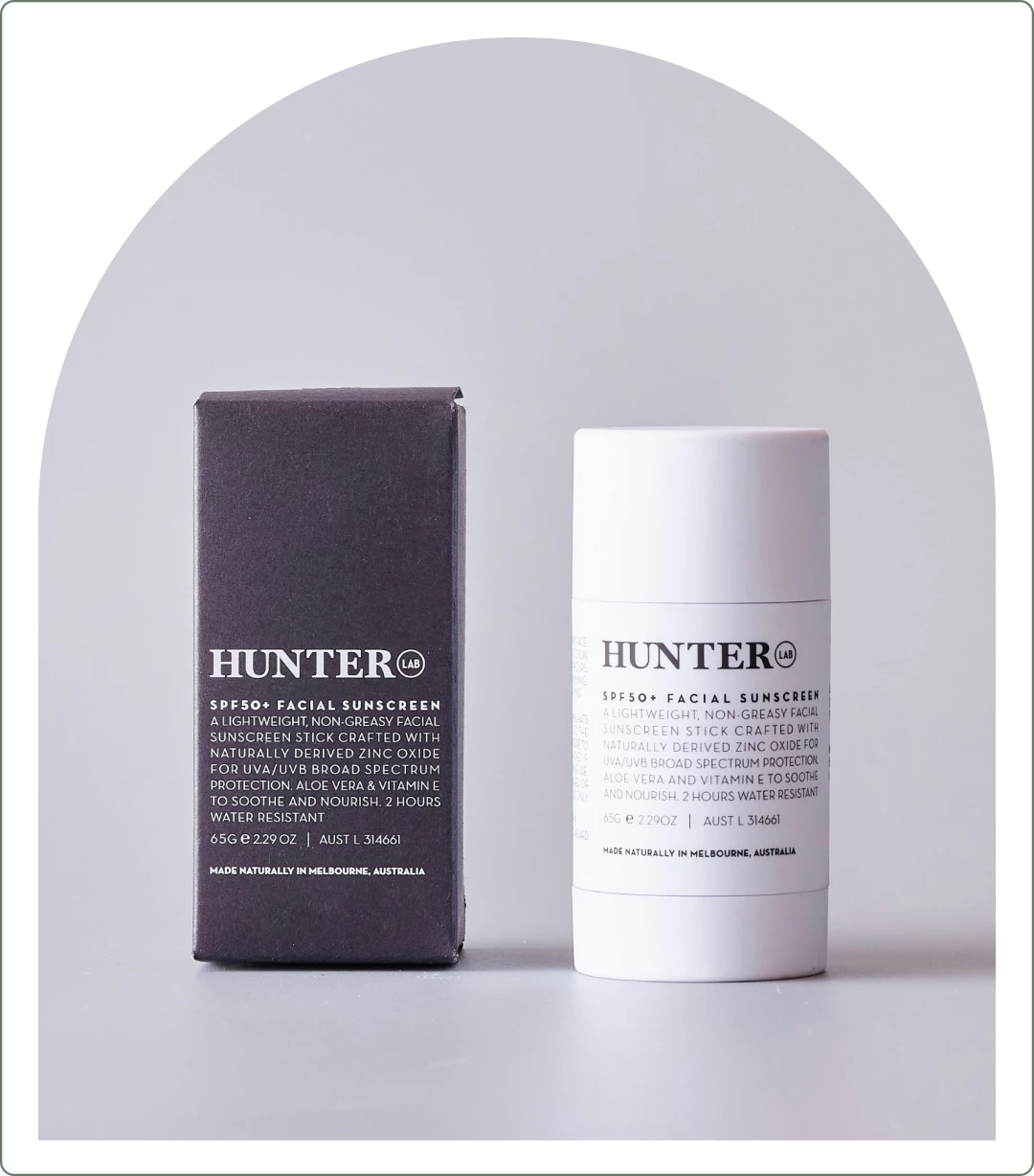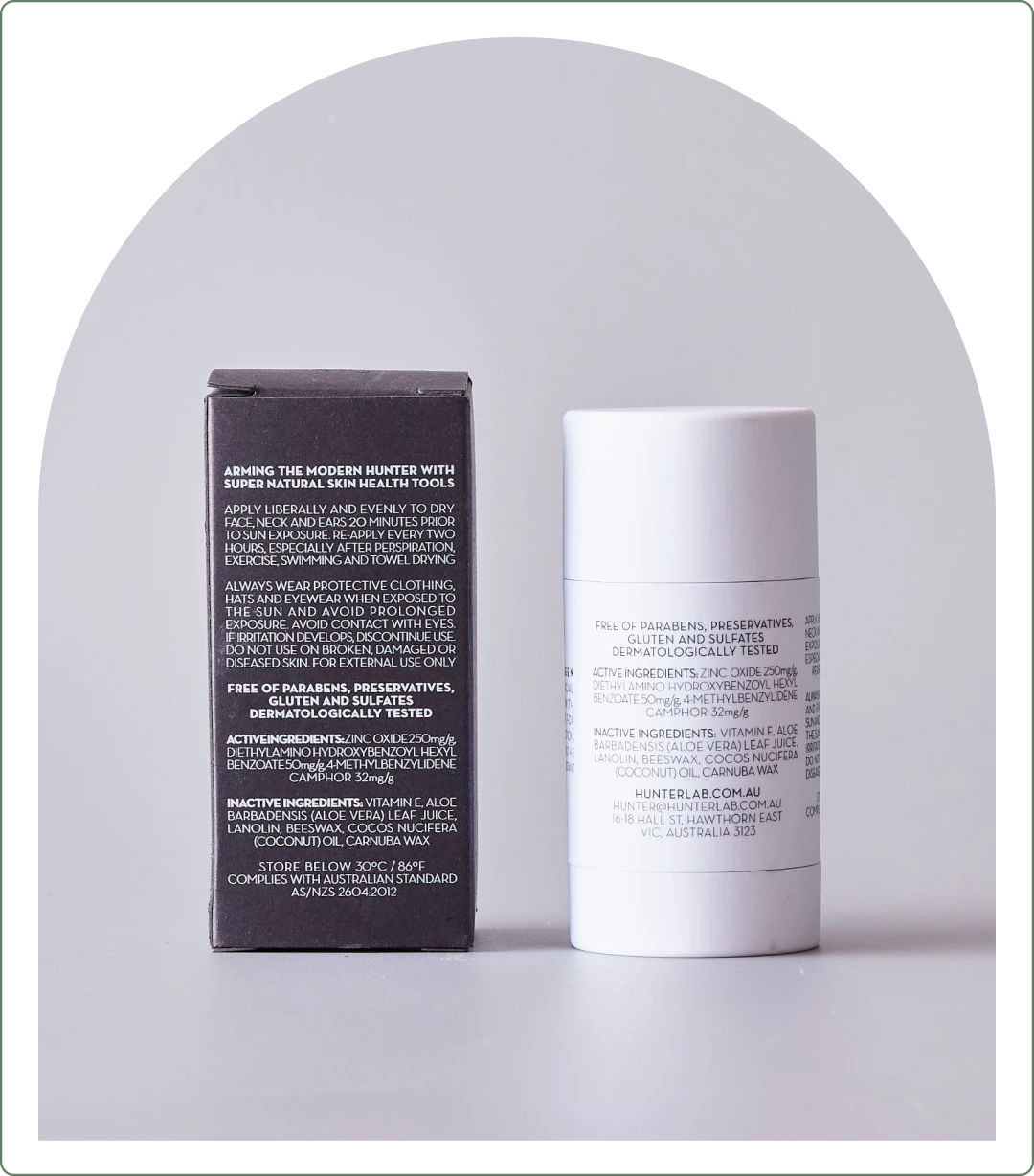 SPF50+ Facial Sunscreen 65g
$50.00
The Hunter Lab SPF50+ Facial Sunscreen is a non-greasy, lightweight formula that provides broad-spectrum protection against UVA/UVB rays. It is made with naturally derived zinc oxide, Aloe Vera and Vitamin E, which work together to soothe and nourish the skin.
The sunscreen is presented in a convenient roll-on balm that is perfect for traveling and offers smooth and easy application. It results in a satin-matte finish and provides up to 2 hours of water resistance. Additionally, it offers SPF50+ protection, can be used as a primer under makeup, is cruelty-free, and is suitable for all skin types.
Broad spectrum UVA/UVB sun protection provides the utmost defense against sun damage. Made with natural ingredients, it not only shields but also nourishes and calms the skin. Its cashmere texture leaves the skin smooth and glowing. With its light and airy feel, it's perfect for daily use throughout the year.