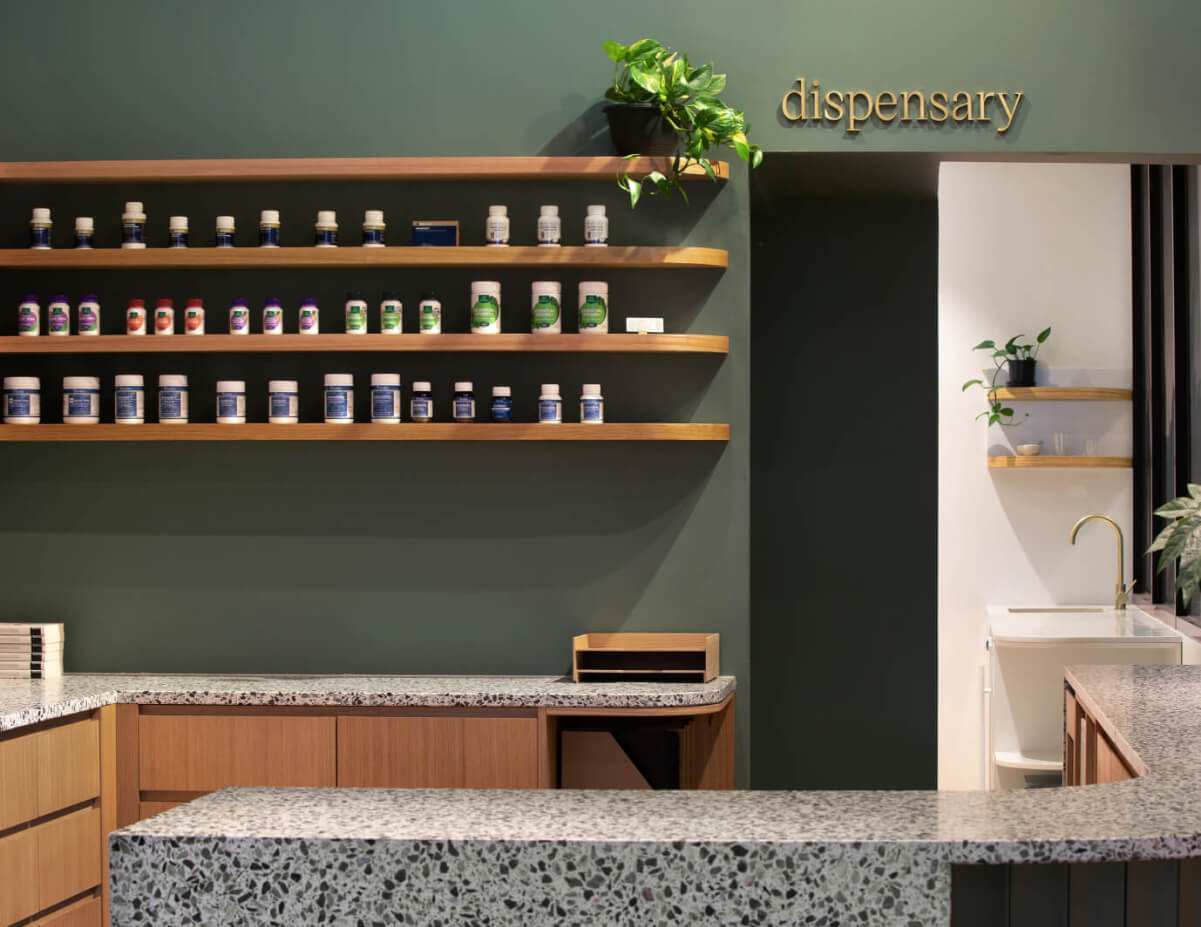 ABOUT THE SPACE
Astrid Dispensary, Australia's first female-led dispensary, subverts clinical and cold perceptions of the traditional pharmacy. A reflection of the wider conversation surrounding medicinal cannabis, Astrid Dispensary brings together gentle curves and natural materials to reflect its devotion to natural medicine grounded in science – creating a welcoming, open and comforting space.
Astrid Dispensary puts the customer experience at the forefront by innovatively flipping traditional pharmacy design on its head. While most pharmacies hide their pharmacists and dispensaries at the rear of the space, Astrid Dispensary abstracts the traditional space with an open-plan design, integrating the retail space and pharmacist's greeting area together resulting in greater human-to-human interaction.
With the customer experience catered for through the design of the space from the retail area to the dispensary, this results in a more tailored experience for patients and a comfortable atmosphere between patient and pharmacist.
If you are a clinic or a doctor wishing for our dispensary team to look after your patients, prescriptions can be sent to us script via the following means.
For all enquries:
p: (03) 9077 2446
e: dispensary@astrid.health
f: (03) 9078 8983
Send us your prescriptions using this form below.