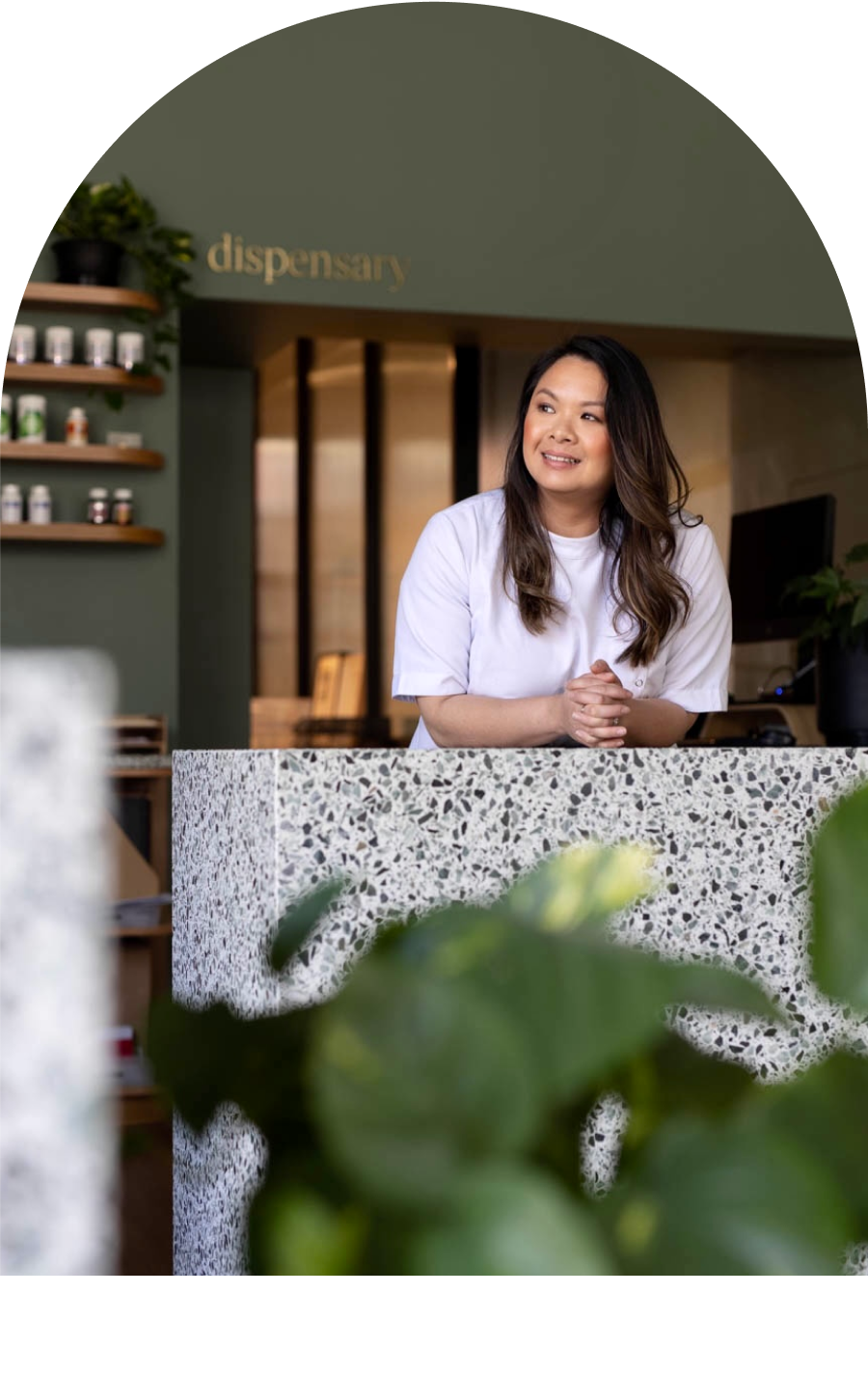 Astrid was founded in 2020 by Lisa Nguyen B.Pharm, a clinical pharmacist with extensive experience in the plant-based medicines industry. Lisa began her career in plant-based medicines shortly after medicinal legalisation in Australia when the regulations changed the classification of cannabis from a Schedule 9 to a Schedule 8 – making it a prescription medicine.
Lisa worked as a Medical Science Liaison for various startup plant-based medicines companies, allowing her to specialise in plant-based medicine education. Here, she worked alongside doctors and other HCPs to explore the therapeutic use of plant-based medicine in chronic pain, mood disorders and sleep.
As the industry matured between 2017 and 2019, access became a little easier; the SAS-B and AP pathways streamlined processes for both prescribers and patients. However, Lisa recognised a gap for patient education and improving patient support. In particular, she wanted to focus on creatively building the patient journey from a pharmacists' perspective – and do so in a modern yet sophisticated way.
So, in 2020, Lisa founded Astrid – one of the first few dispensaries in Australia specialising in plant-based medicines, and the only dispensary that is female-led. Astrid launched during the peak of the pandemic, to eerie empty streets and gruelling lockdowns. Lisa and her team navigated the complexities of skyrocketing mental health and chronic pain cases during the pandemic – and focused on support, education and improving access.
Today, Astrid is proud to be Australia's leading plant-based medicines dispensary – making waves as an industry leader within Australia's emerging plant-based medicines space. Astrid's commitment to providing exceptional patient care by focusing on education, support and transparency has afforded us recognition as Australian Dispensary Of The Year in 2021. Our community of patients and advocates has expanded far beyond expectations, and we are very humbled.
Sophisticated, modern and transformative – Astrid is not only an eco-system for access and education of plant-based medicines, but it is a destination for premium skincare brands, evidence-based gut health solutions and plant-based body care products.
Astrid is honoured to be the recipient of the following awards:
CANNABIS INDUSTRY AWARDS
Dispensary of the Year 2021
GLOBAL HEALTH & PHARMA COMMERCIAL CANNABIS AWARDS 2021
Best Specialty Cannabinoid Medicine Pharmacy – Victoria
MELBOURNE DESIGN AWARDS
Winner of Interior Design – Retail category