Lisa Nguyen
Founder and Chief Executive Officer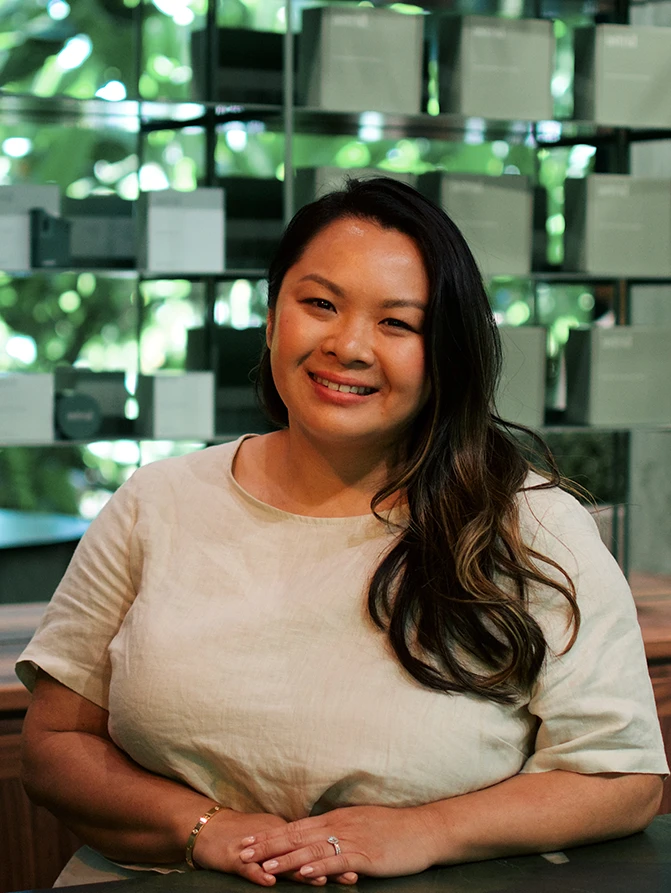 B.Pharm
Lisa is an Australian trained pharmacist, and is the founder and CEO of Astrid.
Lisa gained extensive experience early on in the medicinal cannabis industry as a Clinical Pharmacist and a Medical Science Liaison. As an early adopter in the Australian Medicinal Cannabis sector; her journey in the corporate pharmaceutical cannabis space commenced shortly after legalisation – landing a role as a Medical Science Liaison for both Medlab Clinical, and later on, global giant Canopy Growth. In both companies, Lisa worked with early prescribing doctors to navigate the complex regulatory prescribing process in various therapeutic areas.
In 2020, Lisa left the corporate cannabis world and founded Astrid – Australia's first boutique female-led dispensary specialising in medicinal cannabis. Lisa's vision for Astrid has always been completely people and patient focused; with the design intent for removing the stigma associated with cannabis. Subverting clinical and cold perceptions of the traditional pharmacy model, Astrid is illustrative of the wider conversation that is needed in destigmatising cannabis.
Since then, Astrid has transformed and grown into Australia's leading and multi-award winning dispensary. In 2021, Astrid won Dispensary Of The Year in 2021 by the Australian Cannabis Awards, and has been featured in Urban List, Cannabiz and the Herald Sun. Astrid also won Melbourne Design Awards in 2021, Top 20 Australian Retailer of the Year 2022 and short listed in the Idea Awards in 2022. In 2023, Astrid was awarded the Cannabiz Dispensary of the Year Award, as well as the Cannabiz Company of the Year 2023.
As a visionary, Lisa believes in leading and innovating with empathy. This is seen in every touch point of the Astrid brand – Astrid's reputation for patient care, compassion, empathy are unparalleled. In 2023, Commonwealth Bank awarded her with the CommBank Young Hero award, recognising her as Rising Star of the Year for her innovative and transformative work with Astrid. Lisa was also recognised by the Australian Journal of Pharmacy as Australia's Top 20 Pharmacists, recognising her as Australia's most Trailblazing Pharmacist. Since then, Astrid has been recognised by numerous mainstream media, including Forbes Magazine, Sydney Morning Herald and LadBible.
Outside of Astrid, Lisa is passionate about cannabinoid education and research. She has worked with global and local organisations to help create educational content for pharmacists, including The Pharmacy Guild, Pharmaceutical Society of Australia, Australian Journal for Pharmacists, and The Lambert Institute and Sydney University.
Lisa is currently also an Advisor for various cannabinoid research projects involving Data Safety Monitoring and Endometriosis Clinical Research.
Astrid is now located in both South Yarra, Melbourne VIC and Byron Bay, Northern Rivers NSW. Both dispensaries bring together gentle curves and natural materials to reflect its devotion to natural medicine and grounded in science – creating a welcoming, open and comforting space for patients.