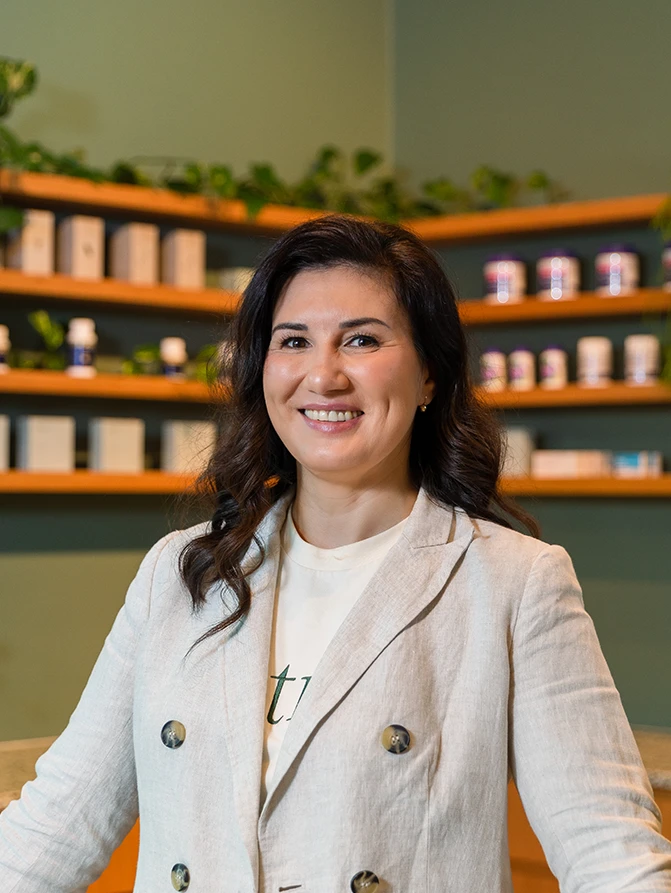 Kady Chemal
Kady Chemal is an accomplished professional with a wealth of experience in the pharmaceutical industry. As the Head of Compliance at Astrid, she plays a vital role in ensuring the company's adherence to regulatory standards and guidelines. Originally hailing from New Zealand, Kady began her career as a registered pharmacist, acquiring a deep understanding of the field.
Before joining Astrid, Kady had an extensive background in the pharmaceutical industry, primarily focusing on Medical Affairs and compliance roles. Her passion for the field of medicinal cannabis emerged in 2019 when she embarked on her journey in Canada, gaining valuable experience within the industry. Kady's expertise and insights have contributed significantly to the advancement of medicinal cannabis practices.
Aside from her professional achievements, Kady is also a published author and an accomplished educator. Kady's passion for education and her commitment to compliance make her an invaluable asset to Astrid and the broader pharmaceutical community.