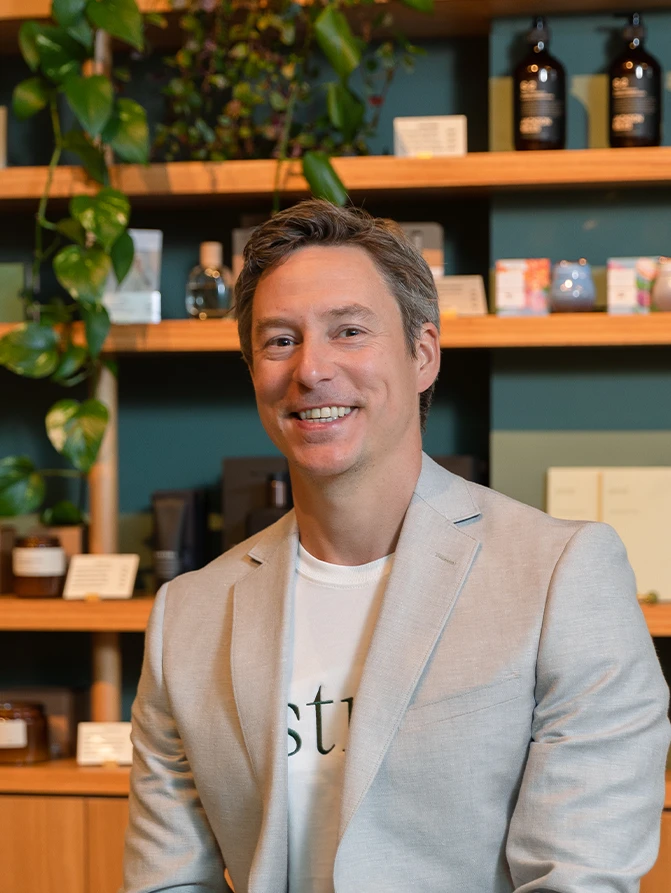 Paul Pack
Originally from the UK, Paul brings with him a BSc in Business & Marketing and two decades of expertise in the food industry. Throughout his career, he has worked for renowned food businesses, earning valuable experiences along the way. Paul brings to his General Manager role a dedication for nurturing the growth of others and driving positive business change.
Paul sees a strong connection between his professional life at Astrid Clinic, where the well-being of both the Astrid Team and our patients takes precedence, to his personal passions of wellness, health, and environmental matters.
During Paul's leisure time, you will find him down the coast catching a few waves on his surfboard, exploring Melbourne while cycling or best of all, simply spending time with his partner, Dr. Shu, and their two Italian Greyhounds.